DIYs have made our lives even easier and concise. Now it's way too convenient to transform any spare material into a completely new shape with the help of DIYs online. This trend has reached almost every home and brought amazingly creative ideas to turn any dull piece into a masterpiece. We have so many trends to share with you. However, for now, we are sharing some easy methods to make DIY air freshener spray. There are certain methods which have shared with you specifically with the most available resources.
How to make DIY Air Freshener Spray at Home
How to make Gel DIY Air Freshener Spray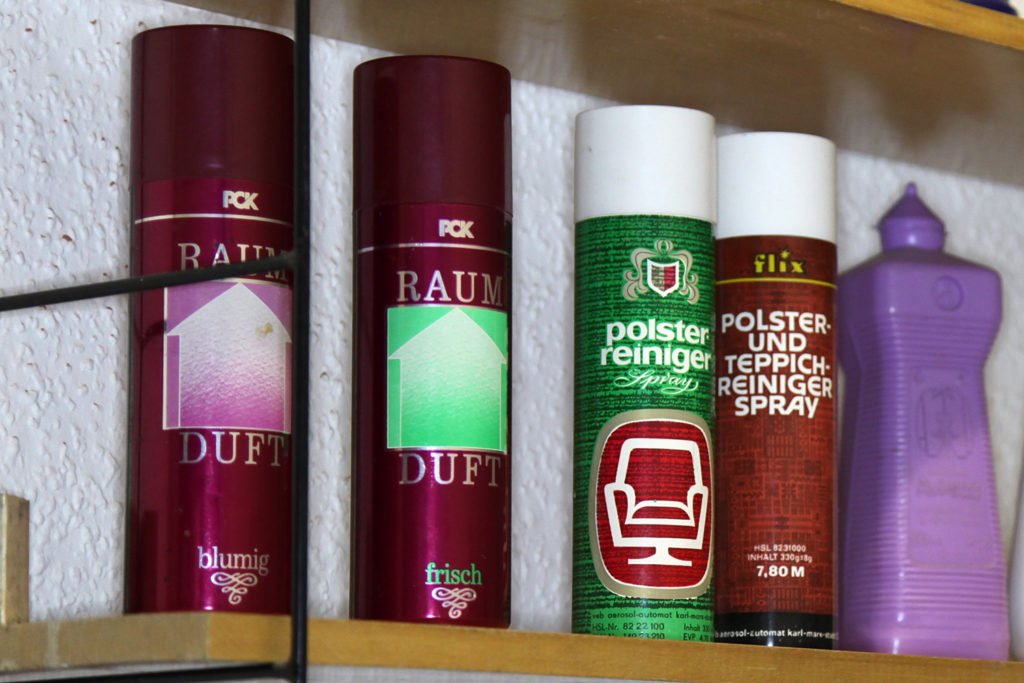 This is one of the cheapest and easiest ways to make DIY air freshener spray at home. Gel air freshener can be stored in a spray bottle to use in your home.
Method
You need various ingredients before you kick off preparing gel air freshener spray.
Gelatine
Water
Essential oils/fragrances
Spray bottle
The method of preparing gel DIY air freshener spray is quite easy to follow. But one has to be vigilant with the quantity of gelatin used in gel air freshener. You need to boil a ¾ cup of water in a saucepan or any spare pan you would like to use. When it starts boiling, add two sachets of unflavored gelatin and stir it well so that it won't make clumps. Set aside after mixing it well, add remaining water into the prepared mix with an addition of essential oils and fragrances. Here we go, we have a gel DIY air freshener spray ready. Pour that mix into the spray bottle for further use.
Moreover, besides only air freshener, you can try some amazing scents within pouches. We have details of the methods of preparing pouch scents at home.
Small Pouches of Air Scents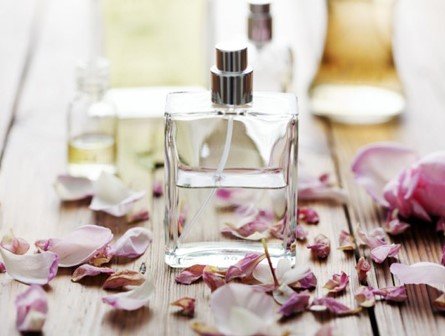 Why it is always important to have pleasant fragrance for bathrooms and all other room in the home. However, we can also make one for our closet at home. Now you can scent pouches at home with simple DIYs and you will learn different other things while creating this little masterpiece for your wardrobe.
For this type of scents, you will need these ingredients
Light fabric so that smell can easily through.
Essential oils
Fragrance
Potpourri
Cotton balls (optional)
The ingredients are almost the same for most of the scents however you can make your own choice for its presentation. Now here's a simple method to follow to make your closet smells good whenever you slide or open it. It will also enhance the smell in your clothes so that you won't need an artificial scent.
Method
The method is quite simple. Cut the fabric in a shape of the pouch and sew all of its sides. Now you Then, with the edges of the loop facing outward, fold the fabric in half and sew each side up to the loop. Now you can add soak cotton balls in essential oils or can simply spray the oils on the balls or potpourri. Make sure it doesn't drip off. Stretch the thread of the loop to close it and place or hang it in your closet. If you feel the smell got fade, you can renew once more following the same procedure. This is easier than to make air freshener spray.
isn't it that simple to try these all natural air freshener sprays at home with minimum resources available. I believe that these fragrances are way better and long lasting than the artificial essences.
Want to know more of it? We have also made easy for you to easily choose your favorite fragrance at home.
How to make Scented Wooden Sticks DIY Air Freshener Spray at Home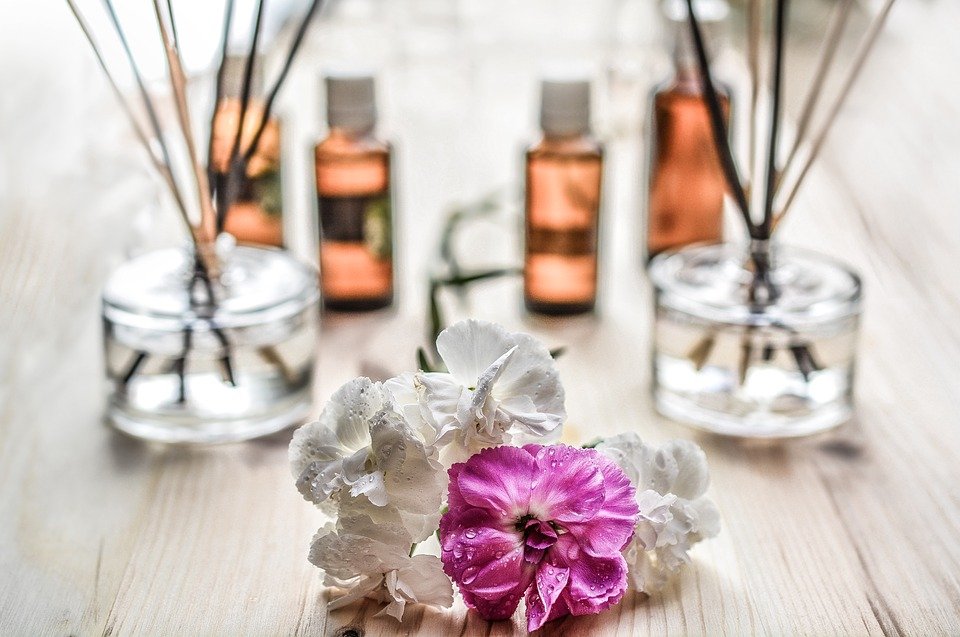 Not every type of wood works best for this recipe, however, you can use oak or bamboo sticks (long toothpicks) for that purpose. This fragrance not only smells good but you can also make it as an accent decoration in your living room or your bedroom, your choice.
Here is a simple method to make air freshener at home.
Method
Making scented wooden sticks is an easy DIY. Simply ensure you have: – wooden sticks as mentioned above- Scented oil or aroma – Small paint brushes. By either painting or splashing it on, cover the sticks in the oil/fragrance. Soak the sticks in essential oils overnight so that it fully absorb all the oil in the sticks. Subsequent to covering them, you can even place them anywhere in a vase or any vertical glass holder. At that point, you're finished! You can even revive your wooden sticks after some time by just adding more oil to them.
You can buy fragrance oils in supermarkets, though these are quite expensive but can be used for a long time for many repetitions. Mostly these type of air fresheners is used for special events or parties or for someone special's birthdays. A pleasant smell can swoon any person into more kind feelings.
Alcoholic DIY Air Freshener Spray
To make a DIY air freshener spray from alcohol, you require only four items.
A spray bottle
Water
Alcohol
Fragrance oils
Mix 1/2 glass water with 1/2 container alcohol, and include 15-25 drops of essential oils (contingent upon how intense you need the fragrance). Shake the freshener mixture before spraying. The alcohol will help the spray dissipate all the more rapidly, yet be cautious, the floor might be somewhat wet for a moment or so in the wake of splashing.