Stainless steel is prone to scratches if not taken care properly. If you are obsessed to your cutlery and other stainless steel installations and don't want them to see dying that soon, you have to be little vigilant about its washing. As we know that stubborn stains and burnt bothers us on the stainless steel cookware and we end up not more than scrubbing it off with a steel wool which is abrasive and can leave scratch marks on the utensils and other products. So the question is how to clean stainless steel sink scratches effectively?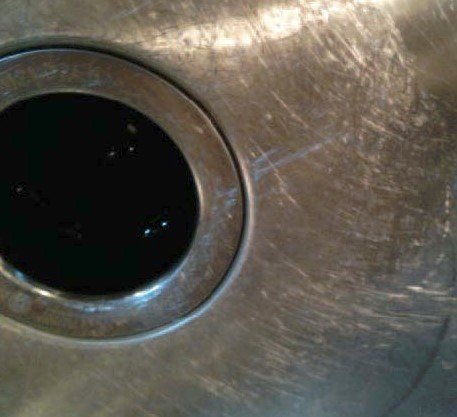 We often heard that removing scratches from the pan is not possible once it happened. There is nothing impossible and every accident has a recovery option and every mistake has rectifying option. So if you have scrubbed your steel pan with a help of steel wool, no matter how hard you have done that there is a solution to this problem.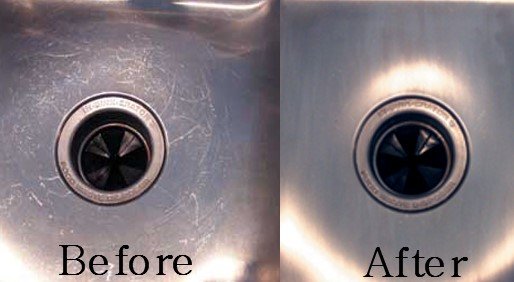 Prior going for the off the rack products, try something cheap and interesting at home by the help of expert tips. Effective tip and tricks are all that we have for you to bring the life back to your damaged and scratched face items. There are lots of option to clean stainless steel scratches from the sink and other products and here we have discussed to release your mind from this troublesome.
How to Clean Stainless Steel Sink Scratches- Buffing Method
To clean the stainless steel scratches, this is an ideal method to transform your scratched sink, door, and other appliances into a slightly a refined look. Steel products are alike wood, their cleanliness depends on their grain direction just like wood. We always use term 'GRAIN' in the cleaning process. You need to closely look to the grain direction, is it vertical or horizontal?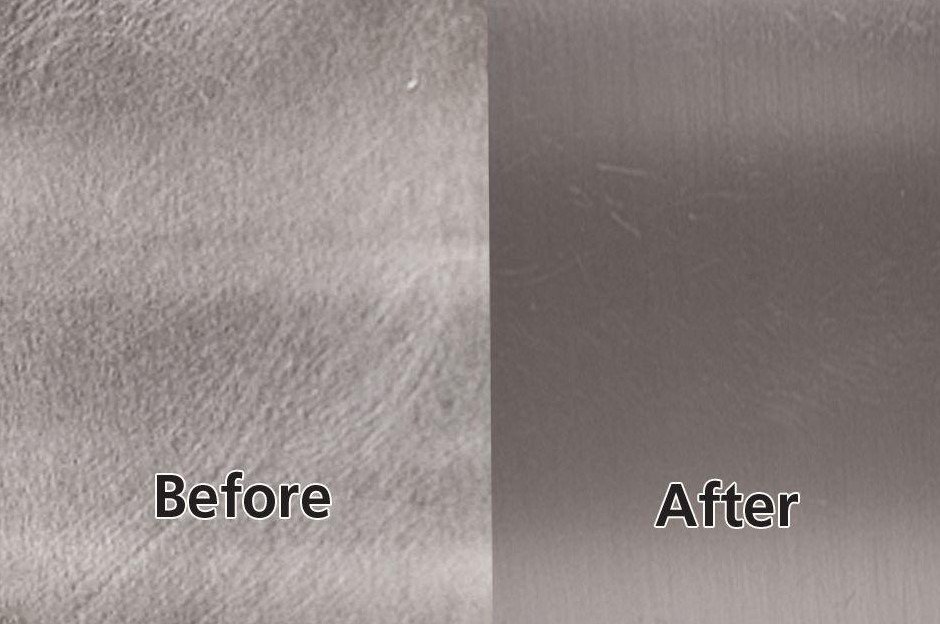 Take a mild cleanser polishing powder to start with.
Before you start this process your steel product should be free of grime, dirt and other residues involve in it. Make sure you have clear away every bit of crannies.
Now use a gentle cleanser polishing powder (easily available off the rack) and spray the affected area where you want to treat it. Take a wet piece of clean cloth and wipe off the powder cleanser from the victimized product.
The Buffing Step
Identify the nature of scratch and find out whether you are using a right cleaner or not. For hairline scratches, you can use non-abrasive mild cleaner powder or liquid. For powder, you need to mix it with a water to form a liquid.
Now apply that cream or liquid to the affected area with a help for a wet sponge and start rubbing gently on the steel product. Rub the cream cleanser in the direction of its grain so that it won't bulge out with more scratches.
Once you finished this process. Now clean with a wet neat cloth or sponge to wipe off the cleanser. Continue to apply the cleaning product and buff the affected area until the scratch on the steel is no longer visible.
How to Clean Stainless Steel Sink Scratches with Toothbrush and Whitening Toothpaste mixture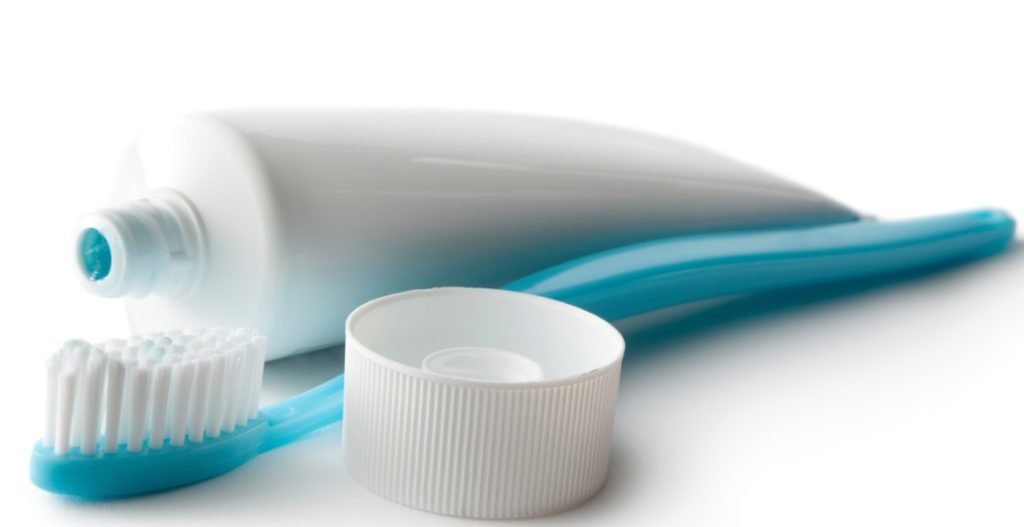 This one is also an effective method to clean scratches from the stainless steel products.
Apply whitening toothpaste to the bristles of the toothbrush and move the brush gently in the direction of the grain. Whitening toothpaste is more abrasive than the mild cleanser and can be used on deep scratches.
You can wipe the toothpaste solution of the product with a help of wet rag piece until it appears clean and tidy like before.
How to Clean Stainless Steel Sink Scratches Sanding with Sandpaper
We often sand the walls with a sandpaper and all it leaves us content when we see reasonable results. So, sanding the stainless steel scratches with wet sandpaper is more helpful than dry. Never rub and press too hard on the surface of the affected area and do it with a light soft hand. This is highly abrasive, you need to keep your hand light.
Remember, move that wet sandpaper into its grain direction. It needs concentration and a little bit of technicality to handle this process. However, it can be possibly done by anyone. Sandpaper comes in various grits. So check first with your appliance manufacturer about which kind of sandpaper will work best for your stainless steel.
How to Clean Stainless Steel Sink Scratches- Scratch Remover Products
If you have a mind stroking considerable measure of scratches, there are a couple DIY scratch expulsion products. For example, Scratch-B-Gone or the Siege 63001 Stainless Steel Sink and Cookware Scratch Remover pack, that will make you stride by venture through the scratch removal process. There are other many options which you can choose from in comparatively lower price.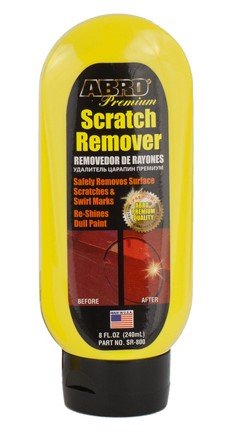 If all else fails to remove the scratch from stainless steel appliances, call an expert. Possibly you've had a go at everything, or perhaps your scratch is more similar to a cut. There are proficient stainless steel restorers who will go to your home to give you an estimate for repairs. This course will cost the most, yet if you have experimented all the methods and none of them worked satisfactorily, call the expert and let them handle it.
Final Words
Stainless steel scratch can be wiped down with plain water, a vinegar-and-water mix or unique chemicals that help keep the metal's radiance (which perfectly highlights every one of those fingerprints!). Yet, what happens when your machine's ideal sheen gets an unattractive scratch?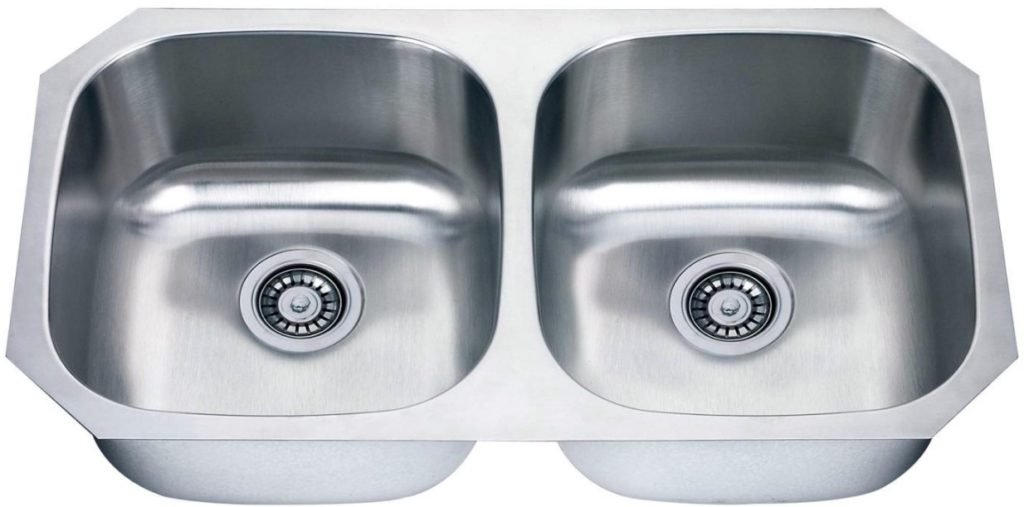 Stainless steel comes in different finishes, and home review stainless steel is typically the standard for all appliances. So before you endeavor to buff out a scratch on your sink, make sure to check with the appliances' producer to confirm which kind of stainless steel you're working with.