Aluminum is one of the plentiful metals available on the earth. It's a soft and light metal used for multiple purposes. Sometimes it is mixed with other metals to make its properties stronger like magnesium, zinc, and copper. Aluminum is used for different purposes like electric works, siding, paints, wheels, motors, gutters etc. Mainly aluminum is used to make household items like Pots, tables, and pans.
Multiple coating on surface replies to Oxygen exposure. Aluminum pots are often used to cook food at home so it develops a undesired coating on the surface of the pot and leaves stubborn stains to clean and restore its shine and beauty. Do you want to know how to clean aluminum pots easily? Let's share some useful ways on how to clean aluminum pots and pans at home.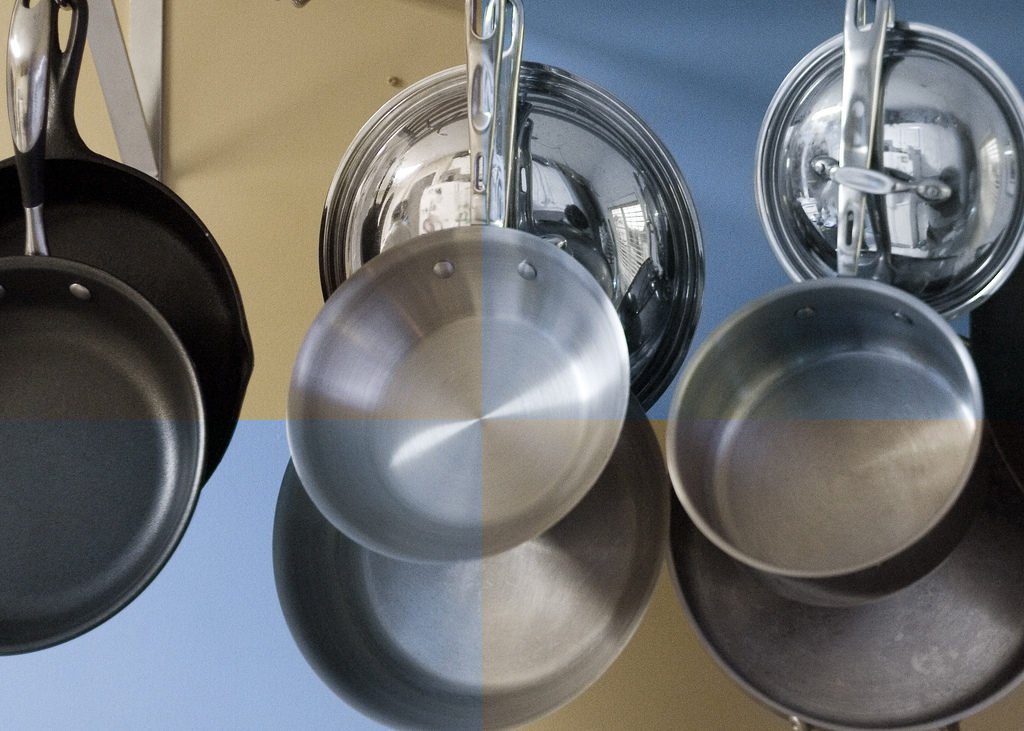 More clean pots you use more comfortable you feel while cooking and washing the aluminum pots. Sometimes burnt cooked food leaves unpleasant and stains on its surface which becomes so hard to clean and return back its shine like it was purchased brand new. If we don't take corrective action at the right time so our pots will turn into dull gray and may be its permanent to remove.
How to Clean Aluminum Pots
Hence, there are numerous ways to clean out dirt and debris on the surface of aluminum pots but we have to pick few which work out the most effective and efficient and provide us the best-desired solution forever. There are various ways to clean out aluminum pots at home which are not only easier but effective too.
How to Do it
Wash out all the dust or dirt visible and layered on the pots. Fill it out with warm water and leave it for few minutes as required or until it makes stains weaker then wash it out with soap. Escape from the aluminum oxide by washing out grease first. You can use a scratch pad to remove all grease on the surface and from the surrounding edges.
How to clean out burnt food on the underneath surface of the pots. Pour some water into the pot and boil it for the five to ten minutes then rub it with long sharpen flat edge spatula made of wood. Repeat the process until it gets clean.
Always never use harsh items to remove the nastiness on the surface on the pots. Use soft plain steel wool. The disadvantage of using harsh abrasive is that it leaves permanent scratches on the pot which is so difficult to remove in the near future.
Cleaning with Acid. Though it is uncommon practice to use this method. It can be effective to enhance the look of the aluminum pots. Fill out the pot with water by adding two tablespoons of vinegar, cream tartar or lemon juice. Let the water boil in the pot for at least fifteen minutes. It also plays a crucial role to remove the dirt or burnt cooked stains.
If above-mentioned method a is a bit hard to apply so just pick a lemon and slice it to rub on the surface of the aluminum pots gently. Lemon juice is also same effective but rubbing too hard can be hazardous for the look of pots.
Never use chemicals to clean it up because using chlorine bleach or other acids can be harmful to the human skin as it causes to skin, eye and lung irritation. It can also cause diarrhea or vomiting. Use simple and homemade remedies or natural things.
There are also various items to increase the brightness of the aluminum pots and it also works as a cleanser. It's not only biodegradable but also environmental friendly items and nontoxic. It is popular as Aluminum Cleanser and brightener.
Baking soda is also useful to eradicate grease on the surface and edges of the pot.
Creamer of tartar can also be effective so add two tablespoons of creamer tartar in the quarter of the water and boil for the ten minutes until the mixture dissolved in the water.
There is a traditional and easy method to clean the burnt food or debris or shine the brightness of the pot is rubbing tiny chunks of sand with wool steel can easily clean out but rubbing too hard can leave permanent scratches on the surface of the pot.
Tomatoes, lemons, and apples are also effective for cleaning aluminum pots. They also work like natural acid which is non-toxic and less harmful but it's uncommon in practice by household wives.
CONCLUSION
In short, there are various unique and old methods for cleaning aluminum pots. But always choose the best possible and feasible method which provides more effective outcome with a permanent solution to all of our queries. Choosing not only economical method which not only cleans the dirt or debris of gray lines or greasy texture but it is also appropriate to the human health.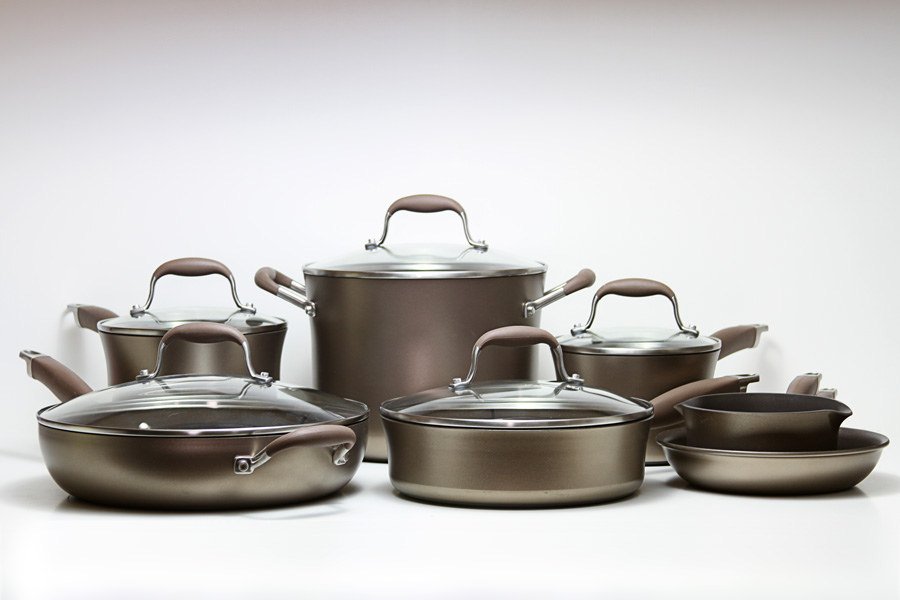 There are various acids which are effective to clean the aluminum pots. But they are really harmful to the human health. They may not only create skin issues but also eyes irritation issues. So we have to look at all of the other health factors and side effects of the adopted method. A fine grade of steel wool and pad is handy for its benefits. Vinegar and creamer tartar mixture is greatly effective to achieve our goal. While lemon juice method is not only economical but also homemade remedy and equally effective.