When it comes to microwave cleaning hacks, certain tips and tricks come in mind. But which one is possible, you can never know without experiment. Most cleaning detergents work quite effectively while washing dirty mess or other household items. Cleaning out dishwashers, refrigerators or any cupboard could be a hectic task without any quick remedies. Kitchen appliances are the most tricky to be cleaned and washed. Some fortunate ways are at our hand to remove any excessive smells and dirt from the appliances. Without any doubt, a microwave oven is amongst the most used kitchen appliances. But with consistent and careless usage, it gets dirty and demands proper cleaning. So here is a comprehensive guide on how to clean a microwave perfectly.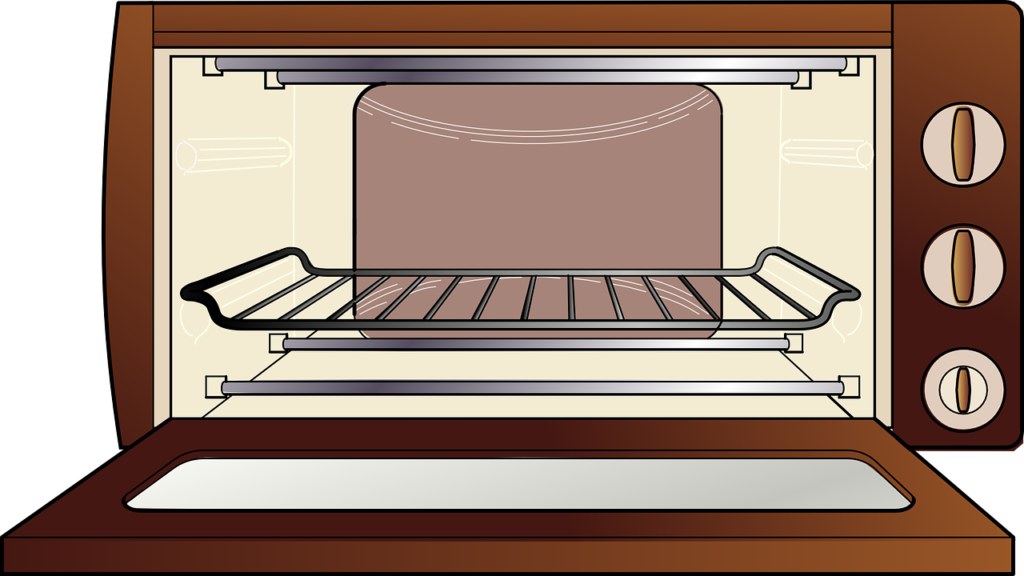 How to Clean a Microwave Perfectly
Baking Soda- The Cleaning Master
Baking soda has been found to be a common ingredient readily available in our kitchens. It is one of the most basic cleaners. It's quite inexpensive and multipurpose too! Everyone needs a multipurpose solution for every cleaning activity. It acts both as a detergent and a deodorant to eliminate bad smells or foul odors in any utensil or appliances. To remove stubborn stains from most surfaces this ingredient can create magical results. One can easily wipe off the dirt with this simple remedy. As compared to other cleaning solutions it's not expensive either and easy to be applied.
Sometimes baking can be a tough task when you face a greasy stain full inside of microwave oven afterward. It becomes a difficult task to wash out spots and grease on the revolving glass plate inside. Baking soda can work as a miracle for your kitchen when cleaning a microwave.
How to Clean a Microwave with Baking Soda
You can make a paste of baking soda with water and use a sponge to wipe out any stains and grease from the oven. Similarly you can dissolve spoon full of baking soda in water in a bowl, then boil in microwave. This will give a stain free look afterwards with refreshing smell. You can remove greasy stains by adding baking soda on the microwave plate making a paste and then clean with a sponge. You can use baking soda instead of detergent; apply paste with a waste toothbrush to remove stains from affected area. Baking soda simply absorbs odors; it neutralizes the acidic smells and eliminates them. Baking soda is the most convenient solution for kitchen cleaning. It can simply transform your kitchen into an all clean look.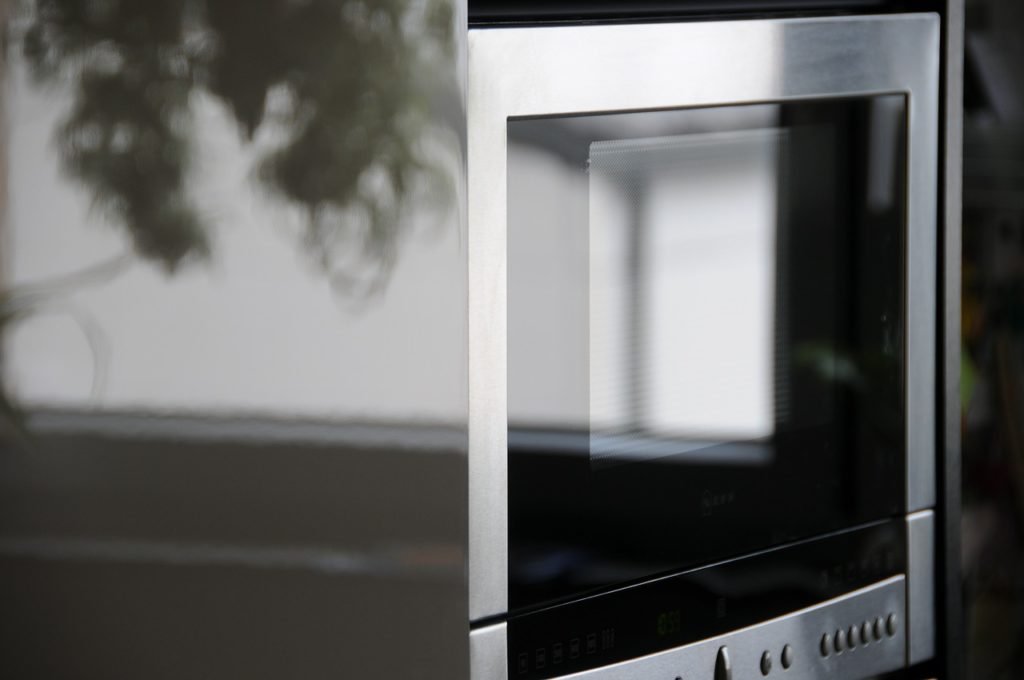 If your microwave smells like rotten eggs or some baked pizza or other meals, you can remove that by cleaning and deodorizing with a solution of baking soda mixed with water. You can then wipe down the inner sides of a microwave. You don't need to worry when using baking soda as a cleaning agent; it gives effective and long lasting results.
With some explosions and splattering of food particles inside the microwave, it gives a disgusting look. You don't need any commercial detergents for this; just use a baking soda solution for that. Excessive chemicals can cause a harsh effect on the microwave surface, avoid doing that and make your job easier by scrubbing less and quick cleaning. It's a natural, environment friendly item in your kitchen for your help. Scrubbing with baking soda can make it lot easier to handle any grim or tough spots on the microwave.
How to Get Rid of Annoying Microwave Smell?
Foul smells can also spread out when there is some leftover food in the microwave. Once you open up the microwave you get a bad experience. Using it again you need to wash and deodorize it thoroughly.
When there is some scorching food stuck inside the oven, you can use a damp cloth to wash it and remove any spots or splatters inside. Sprinkle some baking soda on the surface of microwave and wipe off all interior with cloth or sponge. It is gentle enough to be used for a microwave. Use a cloth to remove any residue material left behind. If you don't have much time for cleaning baking soda is an instant cleaning hack. Every kind of contamination can easily be removed from the microwave by using this clean solution without the use of harsh chemicals.
Simple Steps to Use Baking Soda
Vinegar and lemon can serve the purpose also but they are expensive as compared to baking soda. So use a natural solution and get your desired results.
Place a bowl inside microwave with two tablespoons of baking soda and water in it. Set the microwave timer for 3 minutes. The baking soda will absorb all odor and dirt will be removed from inside walls with steam. Take out the bowl and remove tough stains from the microwave walls. Wipe off with a cloth or towel.
Another way is to use a sponge and dip in baking soda with water solution and scrub the microwave interior. This could be the smartest way to clean out the nasty looking microwave. You can freshen up your oven with a just simple trick, even if no one is willing to do so. After removing the particles and cleaning inside, you will get a wonderful smell with quick freshness. Baking soda can be used as a freshener for your microwave as it works in your fridge. Place a baking soda box inside the microwave when you are done with baking and get smell free and clean look all the time.
Although cleaning microwave looks tedious but you can maintain it regularly to ensure a great smell of food inside the oven. Get awesome results without any risk or damage to your microwave.
Some safety measures, please be sure the power cord is not attached while cleaning task. Examine the inside carefully and then spot the dirtiest parts inside to be washed. This will be helpful in your cleaning process. Make sure to have some cleaning paper towels with you also to wipe out any dirt and interior cleaning. Now then you can make a baking soda paste or solution to remove any mess inside.
How to Clean a Microwave with Vinegar and Baking Soda
Vinegar and Baking Soda can be combined to use for cleaning also. This method will be repeated to get best results until no baking soda remains inside.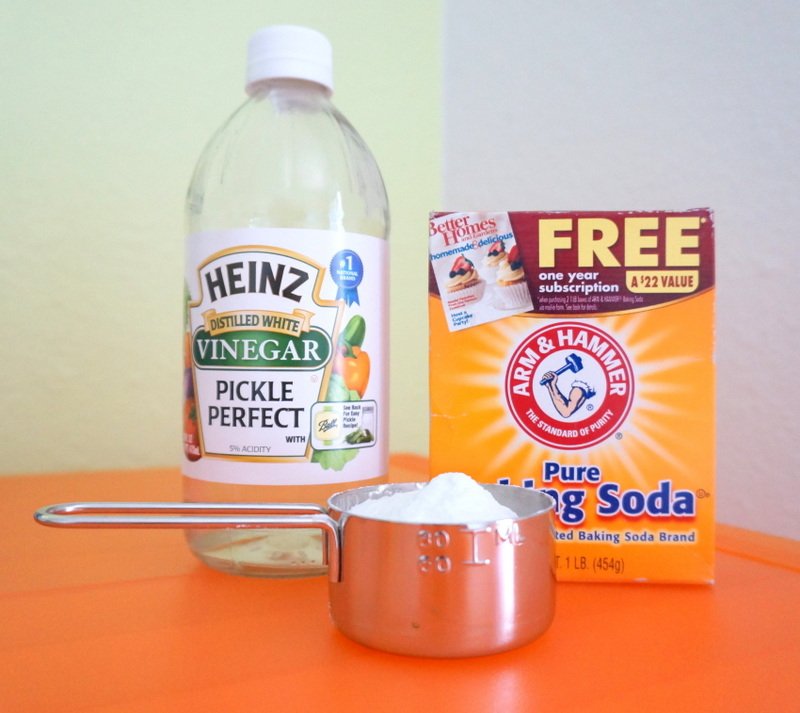 You can use many methods for cleaning according to your availability but this one proves to be inexpensive of all. It will allow you to get rid of bad odors; it's easily used the ingredient and natural household item too. Get a cleaner microwave and enjoy your food!