Clean mirrors are considered as one the most important and attractive parts of every home. When handled with care, mirrors do last for a long time. You need to clean mirrors properly from time to time to keep them in ideal shape and stain/dust free. What if you need to clean your mirror but don't have a cleaning solution at home? Do you know you can easily make best homemade mirror cleaner? The best thing about homemade mirror cleaner is that it is safe, chemical free and very cheap. Let's take a look at some simple ways to create best homemade mirror cleaner.

1. Homemade Glass Cleaner (All Glass Cleaner)
½ cup ammonia
½ gallon of water
1 teaspoon dish soap
16 oz. rubbing alcohol
A spray bottle
A Gallon Jug

Procedure
Take the empty gallon jug and fill it with ½ of water.
Now add the above-mentioned ingredients to the water.
Add the dish soap at last so it doesn't lather too much when you pour other ingredients. Fill the remaining jug with water.
Now gently shake the jug to mix the ingredients well to make a solution.
Pour the cleaning solution into the empty spray bottle.
Use the homemade mirror cleaner on the affected areas of mirrors and glasses. This homemade mirror cleaner is very effective to remove grime and grease to make mirror shine in no time. The best thing is it will dry quickly because of the rubbing alcohol.
2.Homemade Mirror Cleaner with Vinegar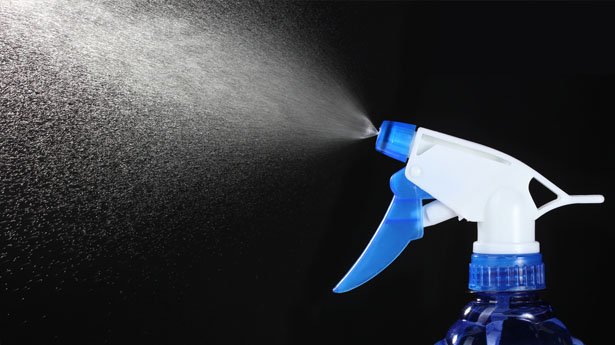 Making a homemade mirror cleaner can be more than fun and very economical too. All you need is various essential ingredients to make an ideal homemade mirror cleaner.
You need following things to make this cleaning solution.
1 cup white vinegar
1 cup water
3 drops of essential oils (lemon or mint can be good choice)
Spray bottle
Procedure
Put all ingredients into the spray bottle and mix them well. Homemade mirror cleaner with vinegar is ready to add the new shiny look to your mirrors and glass. Just spray on the desired area. Let it sit for two or three minutes and then clean it with a clean towel, microfiber cloth or newspaper.
3.All Natural Glass Cleaner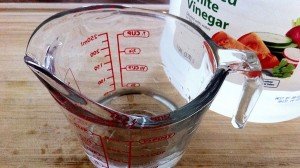 Water
White Vinegar
Spray Bottle
Procedure
Take equal amount of white vinegar and water in a spray bottle.
Mix well to make a homemade mirror cleaner.
It works perfectly for stubborn water stains. Spray the cleaning solution on stains and leave it for few minutes.
Now wipe it with a newspaper of white paper towel. The vinegar solution will remove the hard water stains.
Remember one thing that it doesn't dry quickly as it is free from rubbing alcohol. You need to wipe longer to make sure it is streak free.