A sunroom in your home depicts that how creative you are in your thoughts. We all know one's mind need comfort and serene environment at a particular time in a day. This room has great importance if your house absorbs enough sunlight facing your home.The sunroom is one word, and there are no segments of this word. This sunroom is a place in your home where you can sit and look at the landscape surrounding your home whether its sea, greenery, backyard sea shore view, mountains or any other. Let's start our comprehensive article about the sunroom where you will find sunroom furniture ideas, types, maintenance and much more.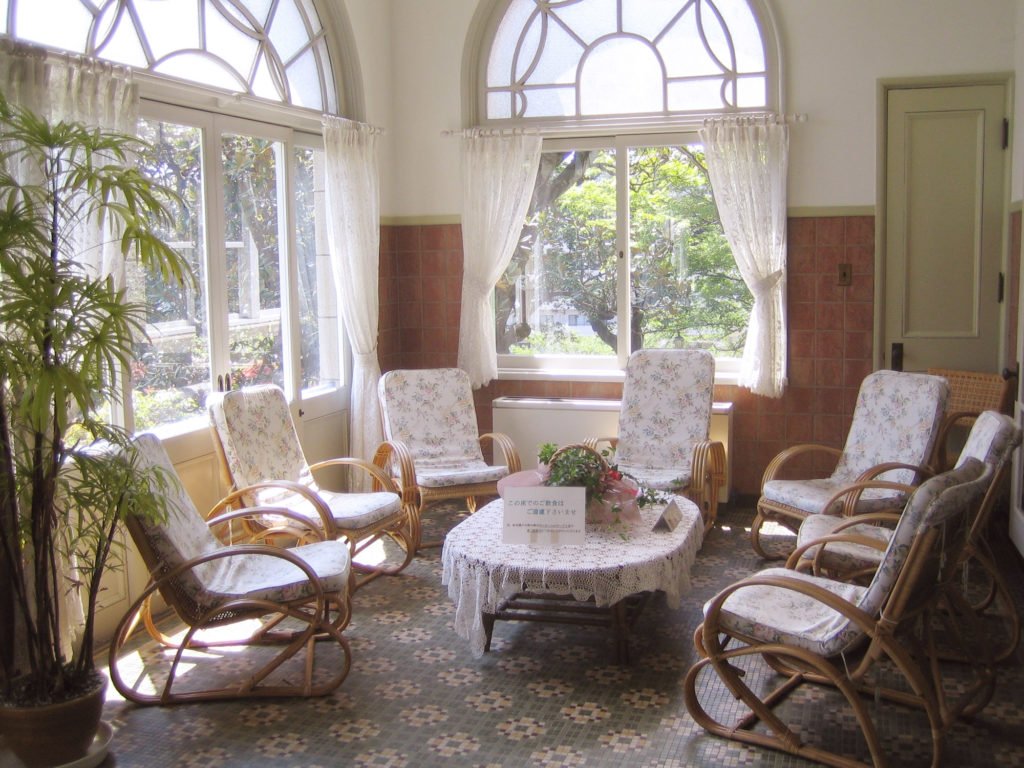 The fundamental purpose of this room is to create a space in your home where you can experience some great scenery or absorb sunlight in a shelter without bothering to adverse climate. You are sure, a fortunate enough to have this room in your home which could be one of the best room in your home.
The sunroom was first idealized in the 17th century. However, it got fame in the 19th century when the material used in this room became budget friendly. The installation equipment in this room was previously wood. Now, the entire concept of sunroom has changed to its best, and one can imagine a sunroom as a luxury space in a home.
Types of Sunroom Furniture
Sunrooms are usually known as glass or screen rooms. Solariums suppose to have big wide windows with a high ceiling; here we will discuss some different types of sunroom for your better understanding. If you are looking forward to upgrading your sunroom looks, make sure you follow some of these interior design ideas to bring a glam factor.
1. Modern Sunroom Furniture Ideas
Modern sunroom does refer to the concept of modern furniture. Although, the installations usually remains the same, however, the furniture gets an edge on these types of sunrooms. The conservatories which fall in this category usually got high-end furniture with cutting edge technology. A modern fireplace, it could be hanging or in a fireplace frame. The separators and ceiling are made of glass and sleek steel panels which make worth of its appearance to double.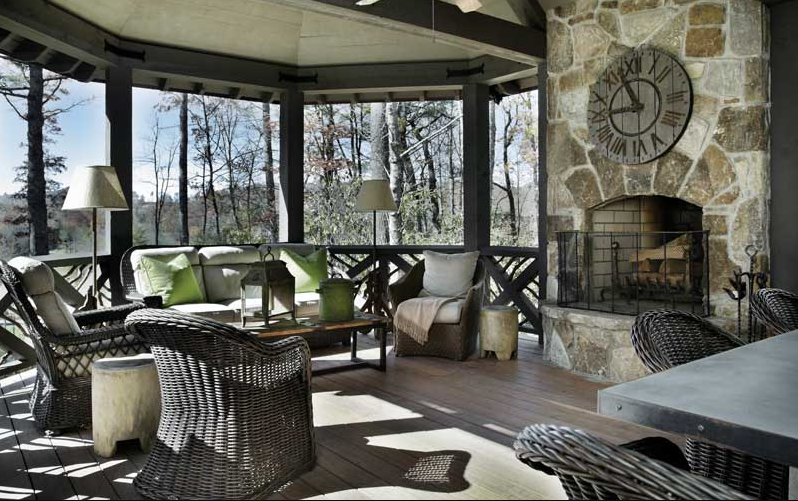 In some modern sunrooms, fireplaces are missing, and ceilings are at a normal height, but the accent furniture products make this space even more worth time spending. Elegance in its furniture speaks loud of your interior design aesthetics.
2. Rattan Garden Sunroom Furniture Ideas
Rattan is a form of timber, which grows in the northeast of Asia like the Philippines where average rainfall is 80 inches. This grows in a horizontal direction but a tangled form. This is one of the finest timber used in the furniture due to its durability and beautiful bending characteristics.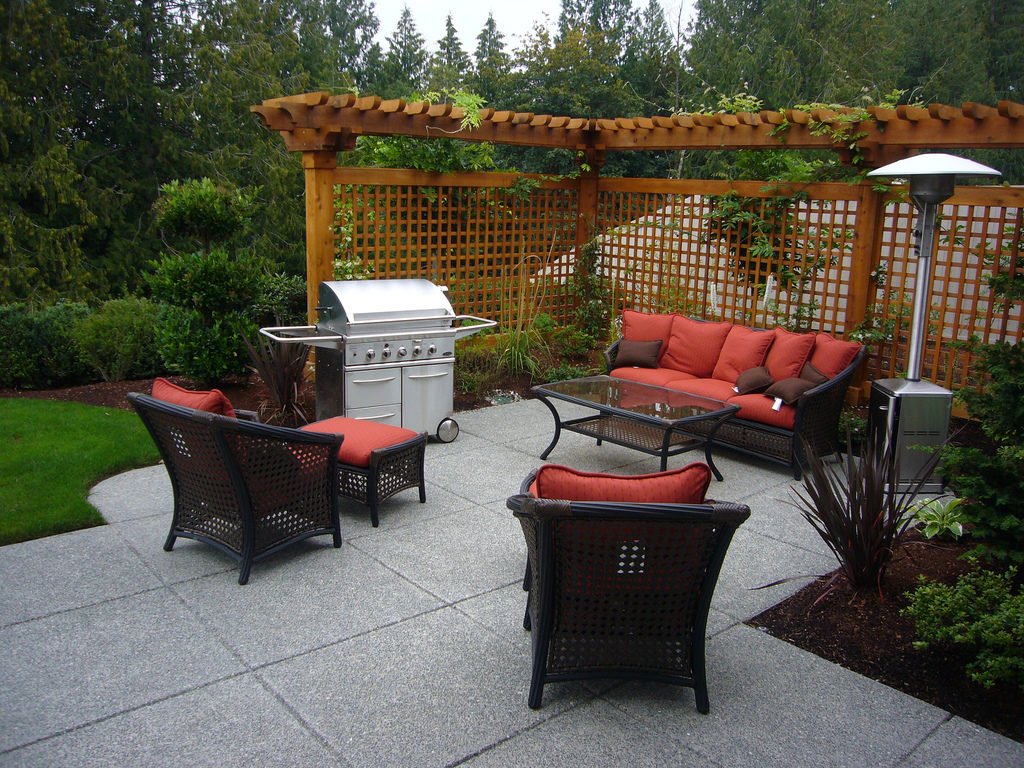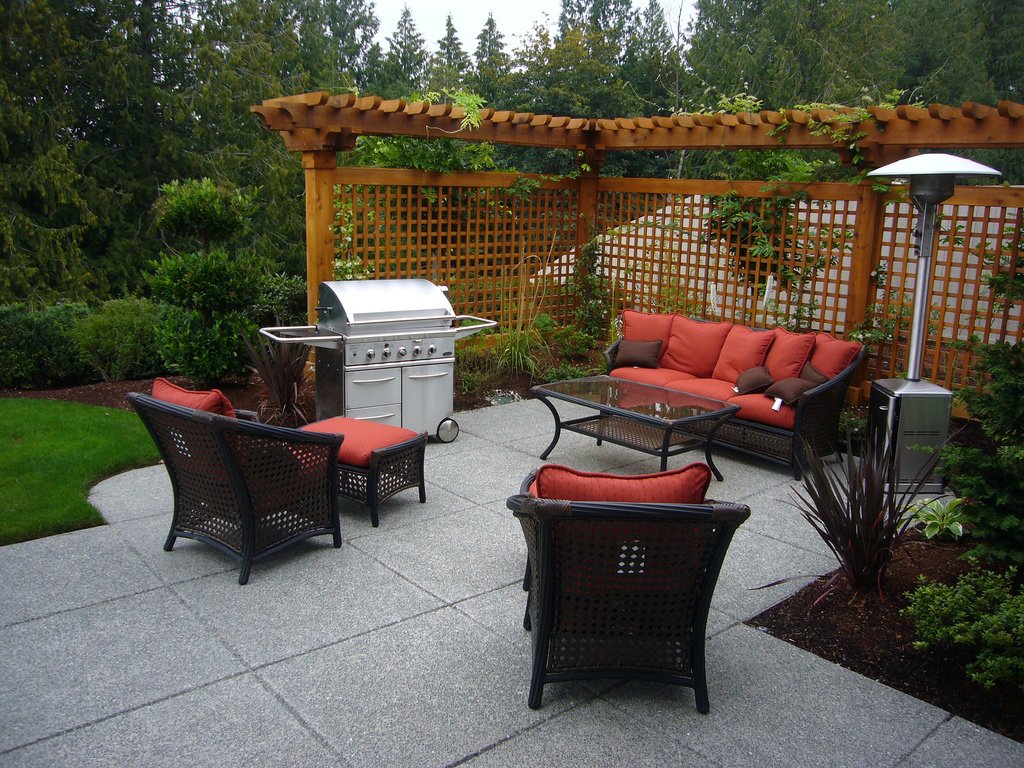 Now for sunroom space, people wants to design and accommodate furniture made of rattan timber. This wood is sunlight proof and harms nothing to it except physical wear and tear. The old vintage furniture material is the best option to glorify your sunroom with its accent pieces. You can go online to get your hands on rattan garden furniture for your sunroom. The versatility in this furniture pieces is commendable as these items can easily combine with other decor ideas.
3. Wicker Sunroom Furniture Ideas
Wicker wood furniture compliment sunrooms in all right ways. The wicker is itself anonymous to its existence. However, it is a processor design made by combining different furniture wood types like rattan, bamboo, cane and other such materials. These forms of wood are made wet so that it got easier to weave Wicker furniture designs.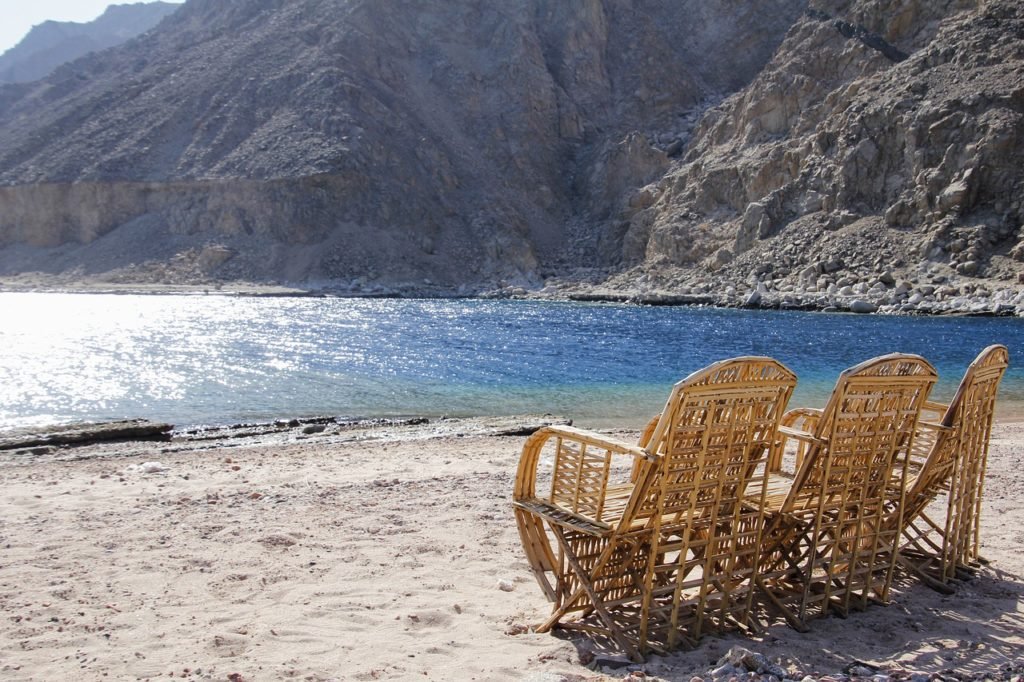 These designs are versatile and can be placed in any space of your home. You can make your winters warmer and cozy by accommodating such plaited and woven wicker designed furniture in your sunroom. Reds, dark green and even dark rust shades cushions and seating on this furniture will bring more warm effect to your conservatory.
Preppy wicker. You cannot turn out badly with an essential coordinating wicker furniture set (loveseat, rockers, and glass-beat foot stool) on the sun porch; the adornments can separate it. Give your furniture. Simplicity that all matters. Don't overthink or over accessorize your sunroom. A beautiful and straightforward plan is all that is required, as in this to some degree nautical blue sunroom.
4. Patio Sunroom Furniture Ideas
Patio furniture does have an aluminum material in it which prevent it from rust. This furniture type usually conceptualized for an outdoor purpose, feasting, cocktail parties and get-togethers. We can make use of patio furniture for sunrooms due to its equal importance in a yard with a ceiling. This is most commonly used furniture type in different cafés restaurants, and other rooftop venues. Due to its high weather resistance capacity, it has a great price, and you have to go pocket full while buying patio table and chair for your sunroom.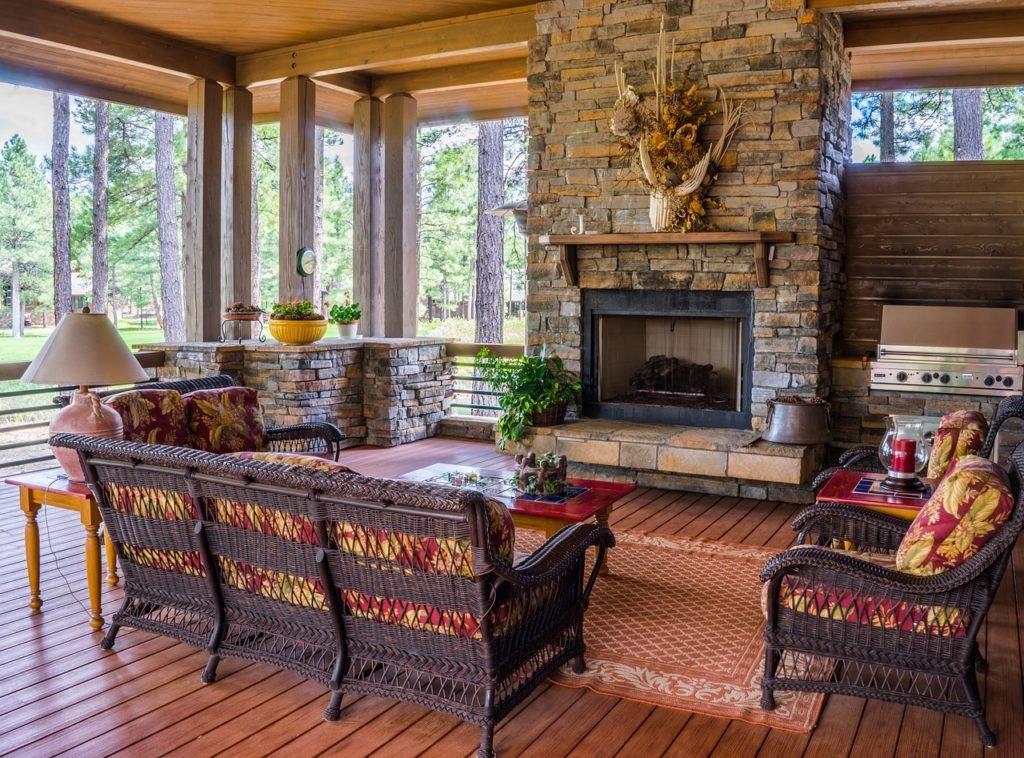 Not every patio furniture is made up of similar materials; you can choose according to your preferences regarding material choice. It could be in wrought iron. Wood, wicker, rattan. Teak and other weather friendly material.
5. Bamboo Sunroom Furniture Ideas
Bamboo wood has always been our favorite wood material for casual furniture items. We used to see our grandMA weaving bamboo fruit baskets in our childhood. That creativity is lost somewhere, and now machines have taken over the human's skillful hands. Bamboo is one of the most commonly used wood materials and has great importance.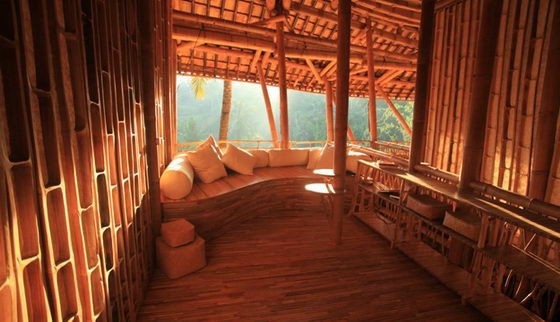 As simple sunrooms usually consist of simple yet rustic wood furniture and for that purpose, we suggest bamboo furniture for the sunroom is the best choice one can make. The original furniture of the seventies, produced using unmilled bamboo shoots and posts, is as yet accessible. Processed, sanded and completed bamboo furniture matches any hardwood furniture in sturdiness and magnificence.
This furniture type can be placed in different areas of a home, for instance, from a porch to garden to even sunrooms. You can set two chairs centered with one coffee table wrapped in comfortable foams. If your sunroom is facing to the deep sea coast, bamboo furniture will work best in the shelter.
How to get Cheap Sunroom Furniture
High-quality accent pieces are not cheap and readily available at high prices. Going for cheap furniture for your home will result in not more than disappointment. It is better to spare some extra bucks which work best for you for a long time.
One has different options to buy a cheap furniture. Custom made, or high quality refurbished furniture. Custom made is bargainable while refurbished ones are cheaper than ready-made in the stores. Make sure; you have the best vendor who has the best workshop of highly skilled craftsmen.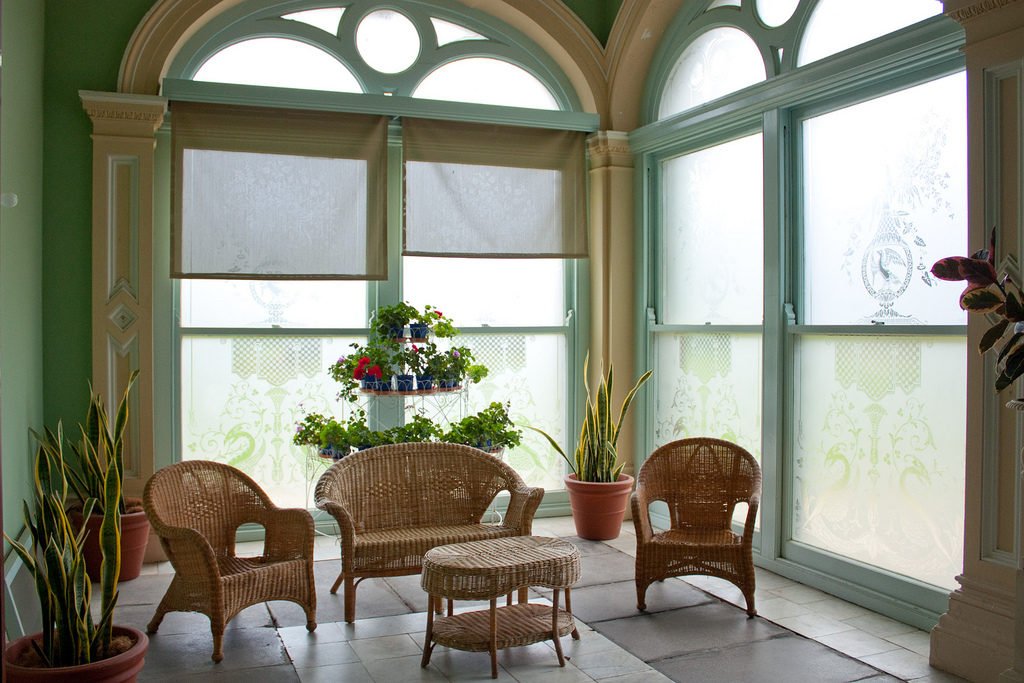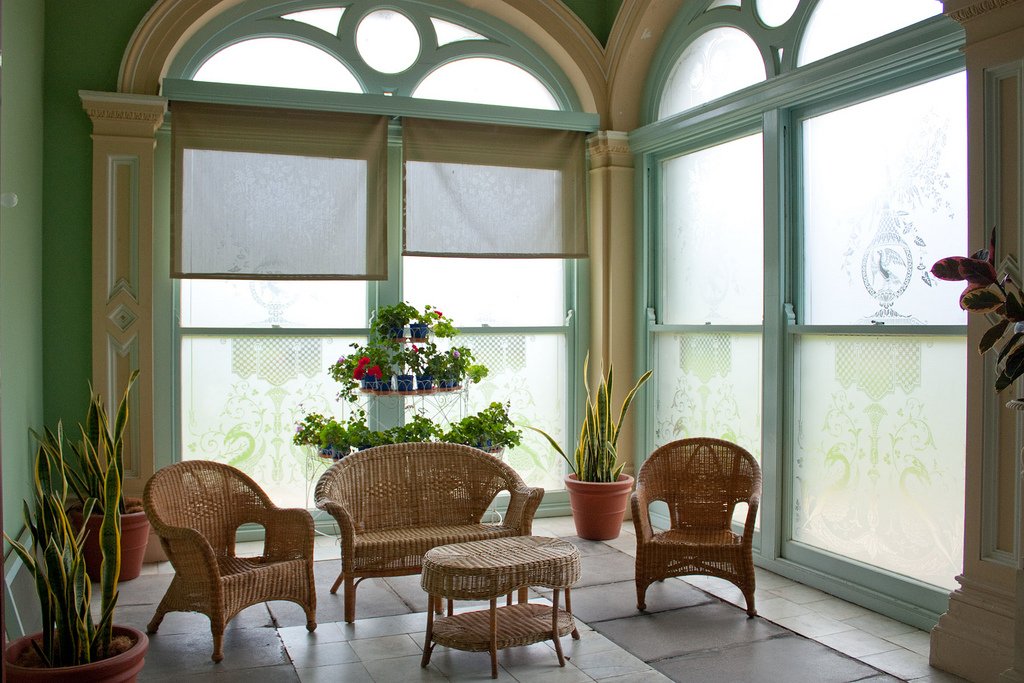 It is hard to know where to draw the moral line in the current monetary atmosphere – would it be advisable for us to help stores to remain above water, or exploiting the massive investment funds to be made?
Enormous retailers have been hit hard by few individuals moving home and are being compelled to offer tremendous value cuts. In any case, and also searching for customary rebates there are different approaches to outfit your home for less.
Independent furniture stores
It may be simpler to go to a High Street chain, and you may think they have the best arrangements to offer, independent furniture stores makes customized furniture on your demand and charge more. A similar exhortation applies to online shopping when it comes to its delivery charges. I would suggest that independent shops have their importance in carving a furniture of your choice and material. You can select a material by your own and instruct them to make accordingly.
How to maintain the sunroom furniture for a long time
Amid the mid-year months, your solarium's furniture gets lots of usages. On the off chance that you live in a place that has a cool or wet atmosphere in the winter, you should ensure that your sunroom furniture is appropriately shielded from harm.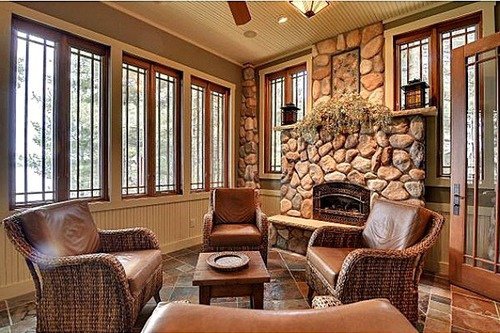 The days are short in winters which mean less sunlight exposure, and there's a chill noticeable all around. Since you are not spending your time near hearth in the sunroom, it is better to set up your furniture for the winter months ahead. With open air living spaces turning out to be more well known than before, most people have not less than a couple of pieces that should be put away. Indeed, even furniture that is dealt with to be climate safe or is under a porch cover should be looked after and kept up. Furniture needs maintenance, and it may lose its worth.
 How to maintain your Sunroom Furniture for a long time- Prime Steps
1. Clean it up
If you want to store your furniture in the winters, you may apply these steps while preparing to store them. The most vital part of storing furniture for a season is to get it clean. Dampness and dirt left on the exposed things and can cause different harm or damage during the winter months. Mold can grow and spread rapidly, moving your furniture could be better when you are prepared to utilize it once more. Furniture items made up of wicker, iron, and plastic can be cleaned with a basic dish cleanser and water liquid.
2. Cover your furniture with a cloth
Furniture spreads/covers are incredible for extra assurance from damage, regardless of the possibility that you are putting away your furniture in a shed or carport. These covers come in an extensive variety of sizes and weights, contingent upon whether you will store things outside or under cover. We found a few choices to suit needs. You can go online to buy furniture covers from Amazon or even from your nearest furniture stores.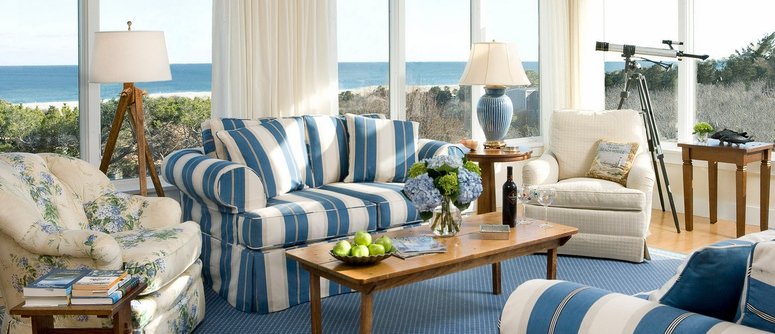 The table and chair covers are a practical approach to cover your entire table set. Accessible in two unique sizes, it highlights versatile circles to secure it to the legs, and a flexible rope in the base sew.
Sunroom Furniture Ideas- The Decorating Guide
Get enlivened with smart design and lovely textures, furniture, and accents to change your sunroom into the most rustic space in your home. Here's a guide to decorating sunroom furniture.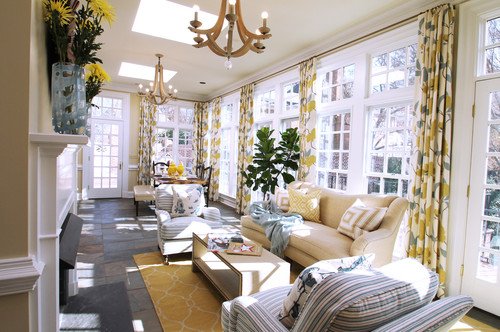 1. Add entertainment elements
If your sunroom is completely shielded from the components, then you can without much of a stretch incorporate indoor-just things, for example, lights, stereos, and TVs. Introducing the last two can help attract family and friends to more in the sunrooms at evening, permitting you to maximize sunroom hours. Here, a diverse blend of highly contrasting colors like black and white, red and white, blue and white and any vibrant colors for your summers would be the best choice.
2. Adapt spare window as decorative wall space
If your sunroom has more than one entrance door, one of which was seldom used. What it did not have a wall space by the arrangement of different elements. It could be anything from couch or piece of art. Here is an option, which you can utilize while being creative. You can place a sofa or couch at the front of the spare door to create more seating plan than usual.
3. Use blinds if sunlight becomes disturbing
There are various distinctive types for the sunroom. If your sunroom has more sun exposure, you may use blinds in that case. Blinds are available in different materials and textures, for instance, wooden, paper, plastic and fabric material. More bright tones can drop the real essence of a sunroom, you can go for light shades of blinds to just separate sunlight swiftly rather boldly. You can likewise fabricate it out of wood to make it feel warm and comfortable or, if you need to underline the perspectives, you can construct it out of glass. The rooftop can likewise be made of glass so you can admire and feel the natural process of sunlight dropping off from the sky and can enjoy the weather to its fullest.
4. Decorate it with more natural affairs
The sunroom is specially build to feel the natural beauty outside your home, in the backyard, porch, garden and even the exotic landscape if your residence is near seashore or even mountainous area. So, bring natural elements like plants, flower pots filled with marbles and stones to give the more natural look to your sunroom.
5. Don't exaggerate with the unnecessary furniture
The sunroom is typically outfitted with agreeable, easy chairs, relax seats and couches. It is a space where you can engage visitors or unwind with the family. To underline the splendor of the room, you can paint the dividers while. Bay windows are likewise standard in sunrooms. Similarly, if you need to make a more grounded natural looking space, you can include plants and blooms.
Too much lighting is not imperative in this room as you use it amid daytime and simple light assumes a vital part in the stylistic theme. The windows are extensive and let in much light. You can use a pendant light or divider mounted for a comfortable and agreeable environment.
6. Boho-Chic Furniture
Colorful vintage couches fit superbly in a boho theme sunroom. Indications of Rococo in scrollwork with wooden arms. Rich textures – think velvet and sateen – make a wonderfully beautiful canvas for the brushstrokes of other strong stylistic layout accents and frill.
Where to buy the Best Sunroom Furniture
The sunroom is regularly the entire most visited space in any home. Extensive windows and garden make sunrooms feel like open air withdraw while as yet giving the cover and warmth of indoor rooms. The sunrooms are associated more with the exterior view than some other room in your home. Think vigilantly about before buying the best sunroom furniture and other elements to enhance its décor and works best. Following are the tips before you go for sunroom furniture purchase.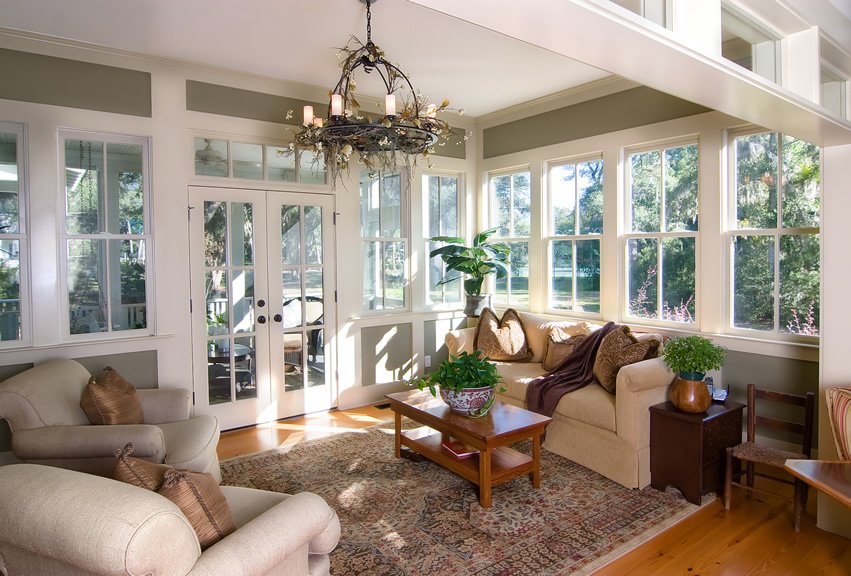 1. Seat Plan
One of the most critical parts of a sunroom is the seating plan. Since you will likely need to spend many warm evenings and beautiful days in your sunroom, you will require warm yet cozy seating system. Sunrooms ordinarily include either wood furniture or created press seating. When choosing what's ideal for you, consider the general look of the room and in addition the planned solace level. Wooden furniture with thick pads is hotter and more comfortable than metal. A wicker sectional couch with smooth, soft pads will function admirably as the design of a sunroom.
2. Design and durability
Although sunrooms are inside, they tie in nature and wonder at the outdoors. Choose a weather-resistant furniture and other components that bring both sun and nature into the room. Wicker plant pots can hold plants of your choice. You can put planters on side tables and on the floor alongside doors to give an intriguing impression as visitors go into the room.
3. Coffee and center tables
When selecting tables for your sunroom, consider its productivity as you will need it for many purposes. Pick a little table that can go about as a footstool for visitors to set down their drinks and even for books and newspapers. Tables with glass embed coordinate sunrooms well given encompassing glass windows.
Where to find the Best Sunroom Furniture
Now the question is where to get high quality and durable sunroom furniture for your home. Make sure you deal with a reliable vendor who can provide you with a high-quality furniture so that you do not need to make amendments so often. Now we can see that online retailers are dealing with the high-end furniture manufacturers all around the globe, though one may find them in local stores. You can simply google it, and you will the see the drop down of local store list of sunroom furniture and can pick of your choice.
1. Lounging and Sunroom Furniture by IKEA
One of the true and accent pieces you can get for your sunroom on IKEA. This brand is leading with its name since decades and proved its identity in the world of interior and furniture. The durability worth more than name and which we can experience with IKEA and other famous furniture providers.
Give your outdoor and indoor the best experience with IKEA's relaxing and unwinding furniture. You can explore heaps of styles and sorts, from sun loungers to rockers, and you can even make your particular mix with their couch variety. Browse upkeep free simulated materials or the natural warmth of wood, which requires a little care from time to time.
The price range varies from $200 to $600 for seating plan for your sunroom and other rooms of your home. If you are looking to upgrade your sunroom with rustic furniture pieces, you can go online or physically to their outlets.
2. Jcpenny Sunroom Furniture/curtains
This is one of the famous names in furniture producers in the world. For the best sophisticated sunroom, invest in quality furniture. We believe that curtains and blinds can roll out for the greatest improvement in a room along with wall paint. They are immensely valuable to a noteworthy makeover and can add sophistication, accent look, softness, and even a punch of shading.
Jcpenny specializes in window treatments, home decor, clothing, bedding, and appliances. Approach your nearest outlet and shop in its home improvement section to get your hands on the immaculate furniture for your sunroom. Price range varies from furniture styles and design.
Online stores for shopping Sunroom Furniture
1. Lowe's store
This online store is impeccably made its name in the online sale of furniture items all over the US. The prominence of its quality product and timely delivery made it most visited online furniture site in the US.
2. Sears
A place where you can fulfill your desire of buying anything you want. SEARS also specialized in patio and sunroom furniture and other necessary interior items for your home. You can make an online purchase right over this website and can receive your masterpiece at your doorstep in the US.
3. Amazon
The giant of online shopping Amazon has a same variety and range from patio and sunroom furniture. We know that Amazon is the most reliable and certified online store and we can blindly trust the product delivery of a high quality yet in a time restriction.
4. Kmart
Kmart has a variety of home improvement products for your home. Whether you are visiting the United States, or know someone here, you can do your online shopping here. From sunroom furniture to the toys, you can find all under one roof.
5. Walmart
Walmart is known for its best deals for its consumers. 'Save big and live better' is the slogan of this giant online retailer. You can grab sunroom furniture from a potential vendor on Walmart and can receive at your doorstep in the US.
Things to know about Sunrooms
Today, sunrooms are of high need in both newly built and sea view resorts in the different region. They grasp particular styles and may incorporate French door that open to a deck or yard, and vinyl, wood, block or aluminum around windows that, in many designs and shapes, traverse floor to roof.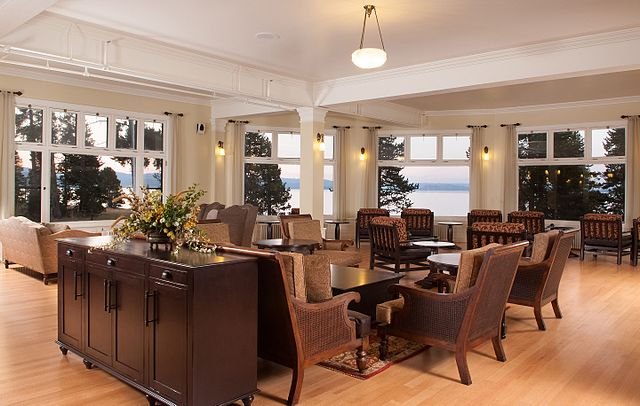 Usually, sunrooms formally called solariums or studios, and have glass ceiling nowadays. Today, sunrooms are being used all year round with its heating and cool resistant interior décor. Now, the sunrooms are designed in a way that one can use it any time of the year. Technology has played a significant role in the transformation of simple sunroom into the accent one.
They are the interior of a sunroom can be as sumptuous or minimal as per your choice. Components, for example, draperies or sheers and chimneys — either wood-burning, gas or electric models — can be used. Crystal fixtures, modern ceiling fans, and printed texture walls can enhance the entire appearance of your sunroom.