Worried about the clutter in your bedroom and no way to organize it? Most people are confused and unsure as to how they should organize their things if they have a small bedroom. Well, here are some of the best ideas for small bedroom hacks. Such small bedroom hacks helps to get rid of the unnecessary mess and make the room look organized.
Small Bedroom Hacks
1. Bed with Built-in Drawers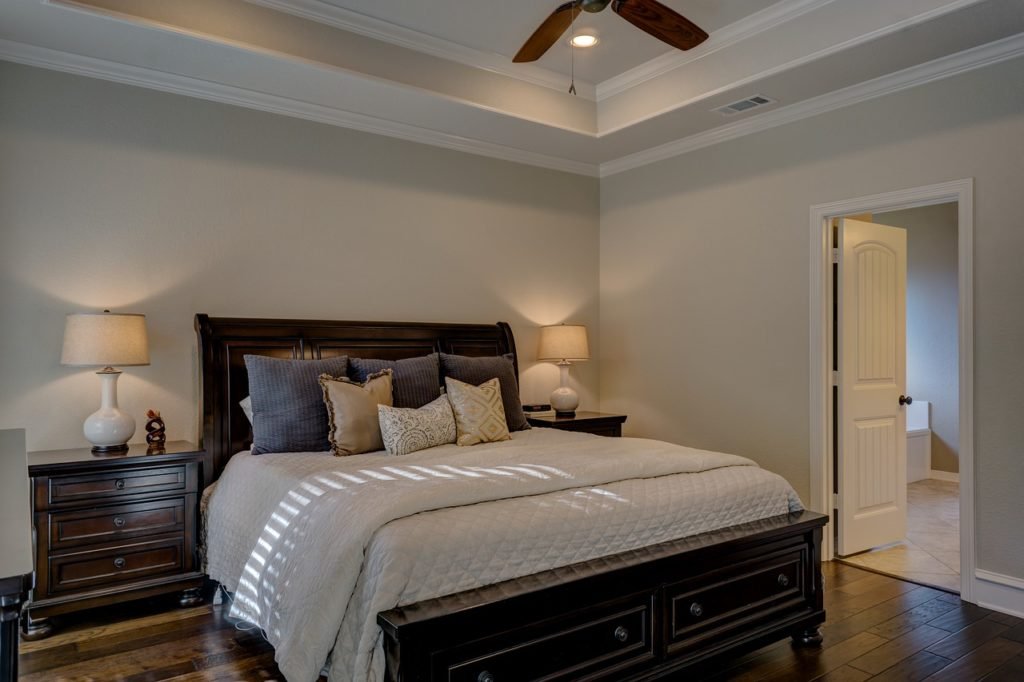 The easiest way to store things is to have a bed with drawers built- in the frame of the bed. It can be utilized in a number of different ways, and it is a very versatile storage hack. It can be used to store important files, or bath towels (as they take up a lot of space), magazines, and countless other things!
2. Binder Clips to Sort Wires
The biggest pet peeve of most people is seeing tangled, messy wires all over the bedroom and since the space are already small it looks even more haphazard. Well, we have the coolest hack for this. All you have to do is get the binder clips from any stationary shop, or even if you have them available on hand and clip them to the edge of your desk and pass the wires through the clip. It gives it a completely new look and the wires are totally untangled and even organized as to which wire belongs to which electronic device.
3. Add Hooks behind Doors and Closet Walls
Too many clothes and no idea how to store them? We have just the perfect idea for you! Attach pegs to the backside of your doors or behind your closet wall. This way you can store your current used clothes or you can even store your scarves or purses which you use daily for work or school or any other occasion. This not only organizes your clothes and purses but also conceals the clutter from view, making the room look tidier.
4. Jewelry Organizer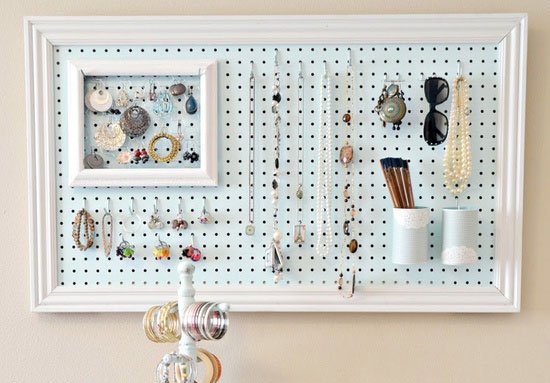 Make storage fun! There are tons of DIY hacks for jewelry organization. Almost every girl has a certain jewelry collection but no space to keep it. You can make a mirror organizer which slides/opens and there is space to organize your jewelry behind it. There are also small cupboards that have several layers and a lot of storage space, without taking a lot of space. Or another way to organize it to hang small hooks on your wall, and hang anything you want, and have a mirror on hinges close on it so that it's concealed by the mirror. It is an all in one hack! You get a good full-length mirror (which is a staple for everyone) and have everything you need to be organized behind it. Plus mirrors make small spaces look bigger.
5. Invisible Bookshelves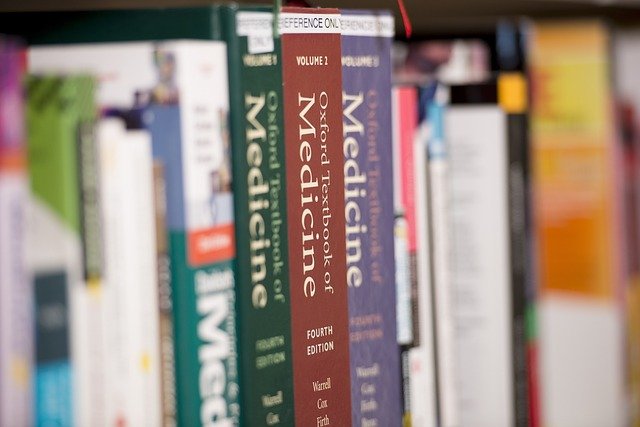 Book lovers, have no fear we have an amazing hack for you as well! All it requires is simple metal plates hung to your wall and keep your books on top so the metal plate is hidden. This gives the perfect image of a "floating in the air" bookshelf, taking minimal space. Is this not the best remedy for all the times you have dumped your books in cupboards, no idea what to do with them?
6. Mount Dressing Table on Wall
This is a tried and tested hack. If you have a small space, but obviously need a dressing table to keep all your cosmetics and whatnot, then this is the perfect hack for you. You can attach brackets to the wall and keep a wooden plank (should be secure) on it. To make it even more secure, you can add hooks to the sides of the plank and slide those hooks into the brackets. Then keep anything you want on it without worrying about organizing your cosmetics. Another thing to make it multi-purpose is that you can attach magazine holders below it.
7. Dresser Drawer Bookshelves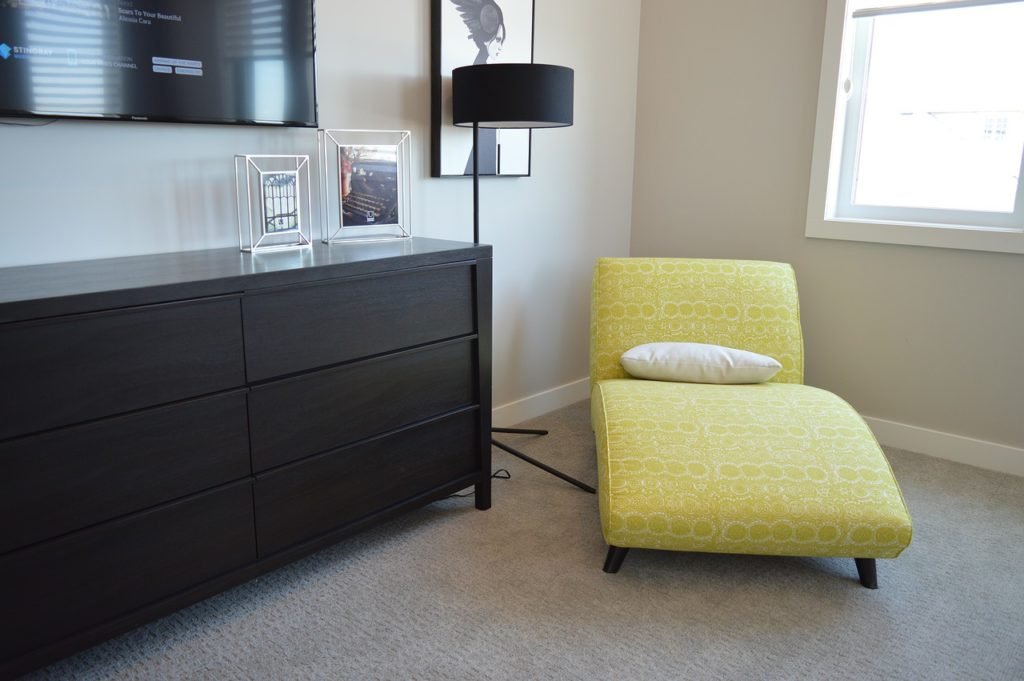 Doesn't that sound like an utterly silly idea? Well, it is the perfect way to organize countless things in your room that even, by using just one wall. If you have old drawers, maybe ones you were previously thinking to get rid of. Or maybe newer ones from IKEA or any furniture store, but always wonder how to make use of them? Well, here are the best hack using just drawers! Arrange drawers on a wall in your room and use it to store book, or keep picture frames, decorative pieces, there is just so much to do with this hack.
8. Headboard Storage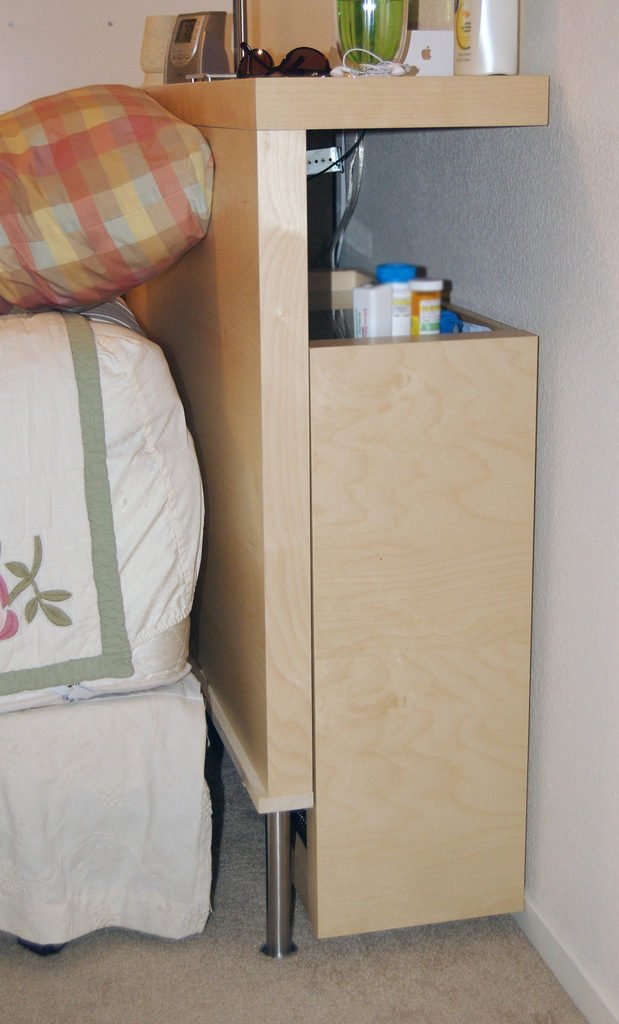 Utilize the headboard of your bed as storage. You can either DIY or find a similar concept in home stores like IKEA. There are beds that have storage in the headboard. There are tall drawers that slide out from the sides and you can store almost anything in these drawers/cabinets in your bed headboard.
9. Hidden Trash
The biggest issue with small spaces is where to put a trash, as it adds to the cluttered look and sometimes looks very unappealing. For that, you can use a concealed trash bin that is, a tilting cabinet or something similar to it. You can hide the bin underneath shelves or a room corner without it looking out of place.
10. Folding Furniture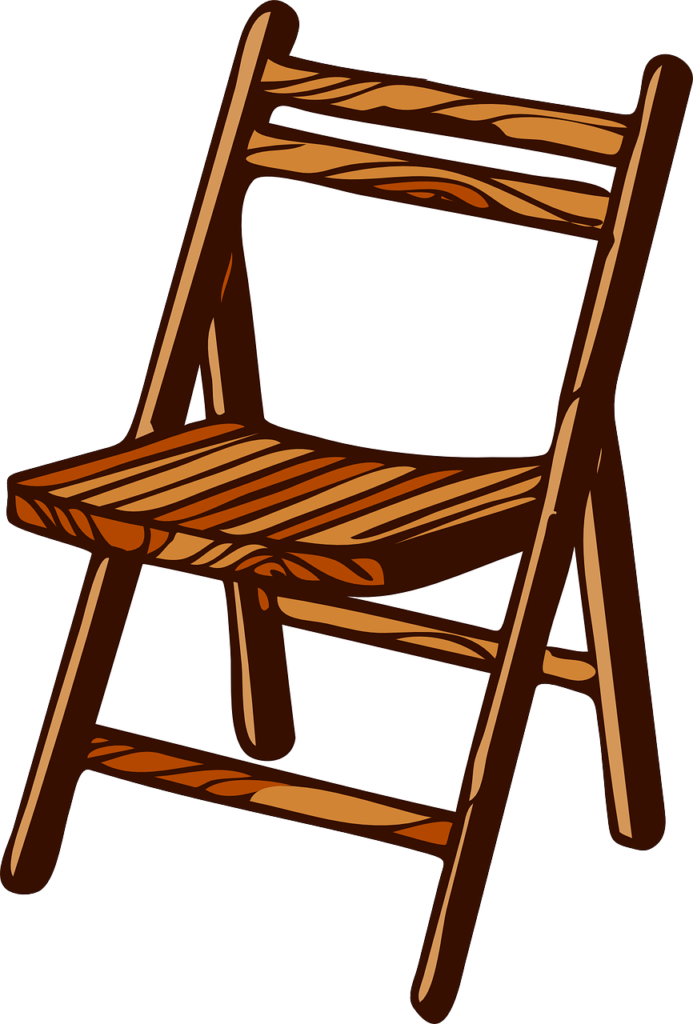 The best well-known hack: folding furniture. Instead of cramming a 6-foot something bed in your small bedroom, you can have a folding bed installed. It is hidden behind a door/cabinet and you can pull it down using the knob and voila! You have a comfortable bed, but an organized, spacious room. You can also use the same technique for study desks, iron stands or a makeup space. The best thing about this is you can decorate your room according to your choices without worrying about space and your room looks tidier with minimum clutter.