We often dispose of old furniture to the trash or thrift stores; I wonder why we even let the things go when they are ready to be re-functional. It happens with our old rusted wooden furniture most of the time. According to the recent trend of furniture design, we have a great chance to optimize our furniture and bring them a new life. Do you know how to distress furniture with paint?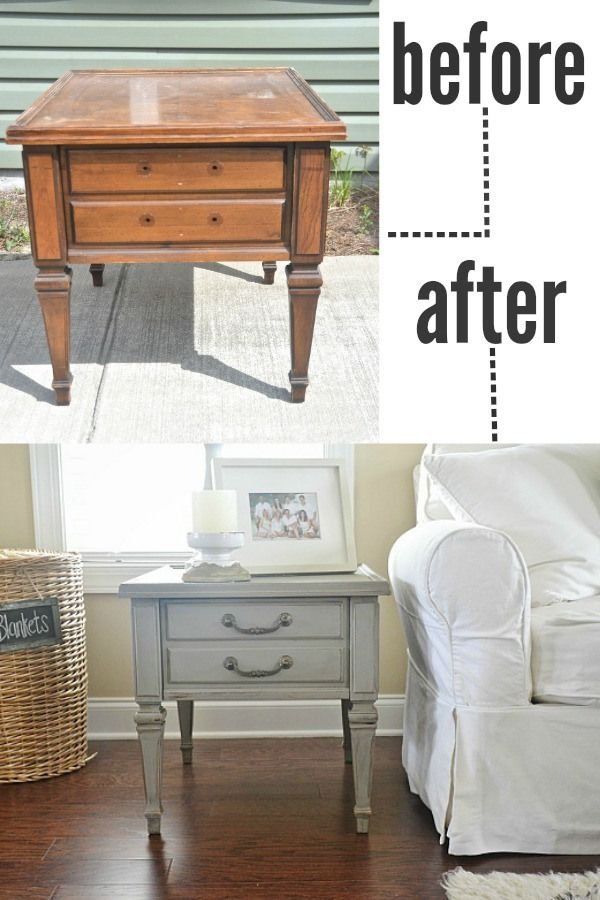 In recent interior design magazine, we have seen different, some vintage and antique pieces of furniture in the most modernly constructed homes. Our GrandMa's furniture has yet another life and that what we can bring it by to distressing furniture with paint. Here we have a tutorial of how to distress furniture with the help of paint and bring it into an entirely new look.
The Materials you need to perform this activity are mentioned herein.
1. Paint
2. Paint brush
3. Sandpaper/power sander
4. Rag cloth
5. Bucket of water
6. Polyurethane
How to Distress Furniture with Paint
Select your furniture piece
The first step is to carefully choose your furniture pieces; it could be any wooden chair, or and old wooden jewelry box. As you will attempt this for the first time, make sure you apply this on small wooden pieces just as mentioned above. You can detach your furniture doors and other parts if necessary with the help of screws and hinges.
Apply single coat of paint
Make sure you have cleaned up all of your pieces and make it tidy all over. Use a paint of your choice of color in one direction. Avoid swirling your paint brush on the wood as it would give untidy and messed up effect. Once you applied paint, let it dry for an hour or two. If you are using it in a cold and humid weather, it will take more time to dry and absorb completely. The best time to perform this function is room temperature on in summers/spring.
Use Power or manual sander
If the paint is completely dried, use a power and manual sander. Use it in forth and down direction just like painted directions. A power sander will give more pure and brilliant finish to this wooden piece as it has the power to rip off the amount of paint which one need. Using manual sander may result in more and less effect.
Roughening the top layer helps the primer and paint to adhere and is also an opportunity to distress sharp edges and corners for the distressed effect. Now, what's next?
Use a wet, ragged cloth
We are sharing some home experiments to make your furniture alive again. Take a colorless rag piece of fabric and make it wet in the water, squeezed it well os that it will not drips. Start rubbing swiftly, do not scrub on the wooden furniture which you have treated for this purpose. Use one line direction instead grooving and swirling all around your wooden piece. Make sure you reach every painted corner of your furniture, so everything remains constant and similar yet doesn't look awkward. Remember, use only one direction.
Apply Polyurethane
A completing layer of polyurethane will seal the dried stain making your new troubled furniture firm for the whole deal. On the off chance that the stain is oil-based utilize an oil-based polyurethane. Despite what clear top coat you select, be it matte or polished, a froth brush will make application simple and even.
Why distressing the furniture?
It is the golden chance to know that why distressing your old useless furniture is necessary nowadays. Never mind, if you would like to throw it off in the thrift stores however here's a chance to add glamor and eye-striking effect to your living area with simply this process.
The interior magazines emphasized on the use of vintage and retro effect of furniture in their internal samples and ideas. The glamor effect can pop out in any space of your home if you add a piece of antique furniture.
Distressed furniture works best with the antique decoration elements in your home. The idea of distressed furniture or object is to give it old industrial look than its actual age. Naturally-distressed pieces are the most sought-after and the ones that inspired this whole trend that's getting more and more popular by the day.
Which furniture can be distressed
Many things can be distressed in furniture. However, a wooden surface is a priority and result best when distressed. Mostly we have seen wooden pieces suffered from this pain in many prominent restaurants and cafes.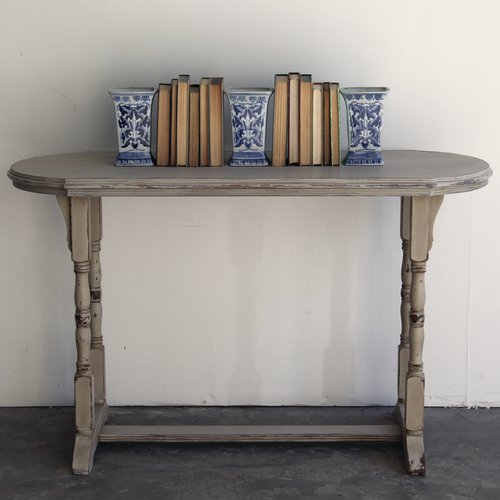 According to the latest distressed furniture trends here are some specific items which you can experiment.
Dressers
Chesters
Sideboards
Cabinets
Rocking Chairs
Consoles
Bed
You may also look for other methods of distressing wood furniture. It includes vaseline, sandpaper, and vinegar method. Each of the three strategies above is extraordinary for making contemporary, exclusive worn furniture. While the Vaseline and vinegar techniques more often than not prompt to the best outcomes, the sandpaper strategy is a fast, primary and helpful option.
In case you are distressing furniture interestingly, ensure you pick something with a moderately straightforward and small wooden elements. A mirror or footstool are great things to start with since they just have a couple of edges and once in a while have bent corners.
Whichever technique you pick, make sure that you have completely cleaned your workspace after you have wrapped up. At that point, put your operated furniture in the desired area of your home. We believe that this kind of furniture looks best in the living area and dining rather than bedrooms. However, you can place wherever you feel like and give your that space a vintage look.