Vertical blinds are long, narrow strips that hang from the head rail used to serve a purpose to control light. But they are also used as decor and lavish lifestyles. Vertical blinds are used in the offices and homes nowadays but it's mostly seen in the office conference rooms or in the officer's rooms. Vertical blinds have its own pros and cons but it mainly depends on your preferences. Some people assume that vertical blinds are not easy to clean and it's also less suitable for the wide windows. While some people prefer vertical blind as an ideal solution. Because they provide a large view from the windows and doors and also controls lights. So, let us find best solutions on how to clean vertical blinds easily at home.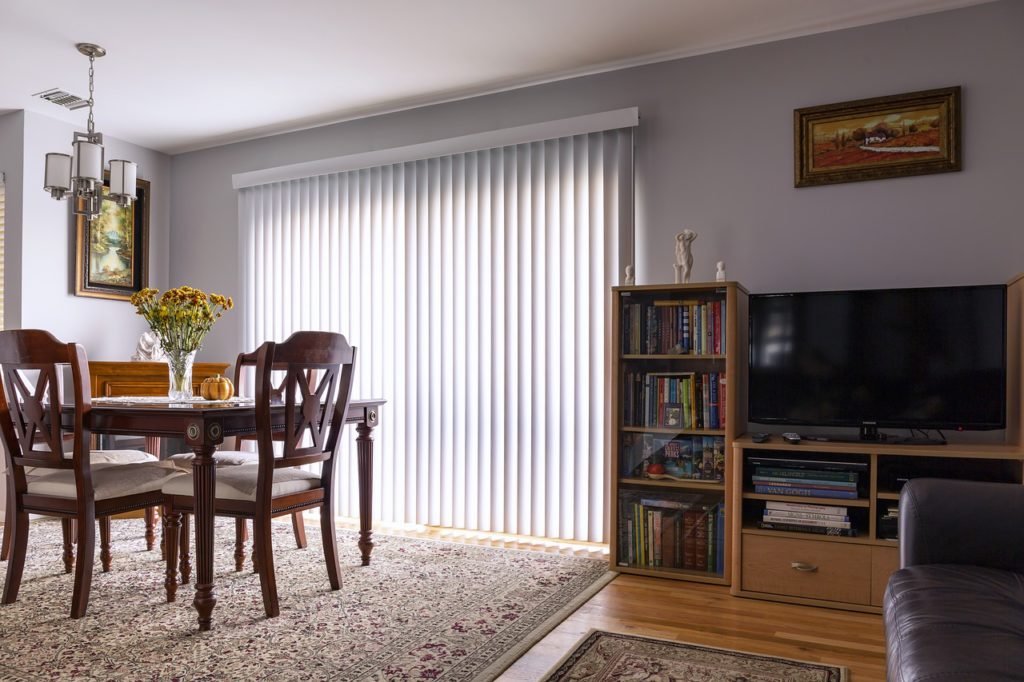 Vertical blinds are available in the market in a variety of colors. It can be either fabric or wood or hard vinyl. It's available at an affordable cost but investing little more than the low cost of the buying of vertical blinds will provide long terms relief need to buy a new one. Because of higher the price you pay higher the quality you get but keeping in mind that vertical blinds are not made for every window.
How to Clean Vertical Blinds
The most difficult task after purchasing is how to clean vertical blinds in the best way. There are numerous best ways to clean vertical blinds which are necessary to follow by one because cleaning represents them inside and outside and if these are neat and clean so your house looks marvelous and sophisticated and your house represents you. Best ways how to clean vertical blinds are as follows.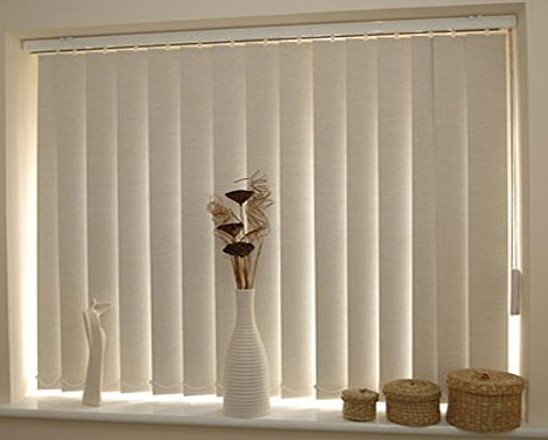 Do not use hot water to clean fabrics vanes because it loosens the size of blinds or shrinks after drying. Many people use clothing dryer but it's also not the best way tp clean vertical blinds. You need to handle it more carefully and soft towel is effective for cleaning the moisture gently. Later on, let them dry by air completely by re-hanging them.
Make your habit to dust vertical blinds on the daily basis because it is the best way to make it cleaner on the long term basis. Use a duster by moving it around the vertical blinds from the upside till downside for each slat. It is also preferred to use dusting detergent spray to remove the dust completely if required. The requirement to clean the vertical blinds also depends on its intensity of dirt level, if blinds are much dirtier so clean it with vacuum firstly then perform dusting and washing steps further.
After dusting clean the vertical blinds through different means such as vacuum cleaner with side brush attached to it, lamb's wool duster, a rubber dry sponge and a soft cloth. Clean it by using vacuum cleaner brush from the top to bottom gently and the best way to clean vertical blinds are suggested to clean it while it hanging because this is the easiest way and less effort. Then again use lamb's wool duster to clean it from the top till bottom for each slat. Rubber dyer sponge is highly recommended for the wood or hard vinyl to clean out debris or stubborn dirt on it.
After performing above mentioned steps wash the vertical blinds but there are various items required in the washing process. These items are buckets, vertical blind washing tool, soap or detergent, water, and towels. Washing vertical blind is not an easy task, place clothes under the vertical blind to absorb all dirt without making a messy floor.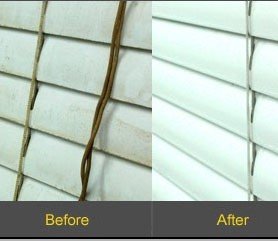 5- You need to fill two buckets. Fill one bucket with warm water by adding pieces of soap or drops of detergent to clean the vertical blinds. Fill another bucket with cool and fresh water if you fear about the color fastness of the blinds. Dip cleaning tool in the soapy water and place the blinds slat between two sides of the cleaning tool. Now gently clean from the top to bottom. Use a sponge for the cleaning and squeeze it out. Repeat this process as many times as it is required to remove any stain or dirt on the vertical blinds. Wash each slut in the soapy water then dry each slat with a soft towel.
6- Then leave the vertical blinds to dry in the air fully after the washing step. To avoid any water spots on the vertical blinds, use a fan to speed up the drying process.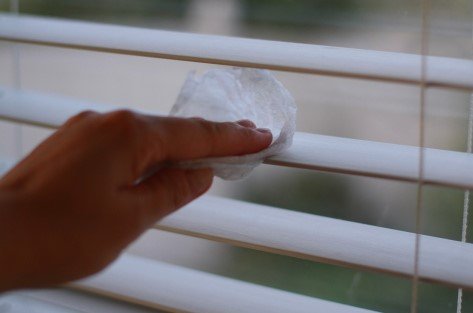 The easiest way to wash vertical blinds is not to remove from the windows. Because stiff fabric can be difficult to wash in the bathtub. Secondly marking the front side and giving the number to blinds are also a difficult and time-consuming task to reinstall them like before.
The last step is reinstalling the vertical blinds after cleaning it in the best way. Reinstalling also requires care to handle. After opening the blinds lift each vane up and off the hook and bend down.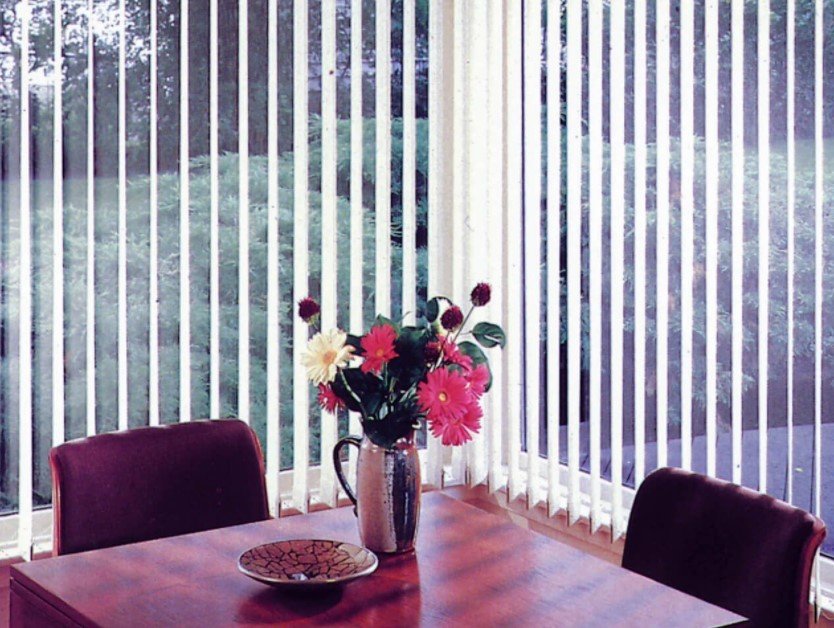 CONCLUSION
So these are the best ways on how to clean vertical blinds easily at home. If you perform dusting on daily basis or cleaning on the weekly basis by vacuum, it will help you to prevent damage and dirt from the blinds.